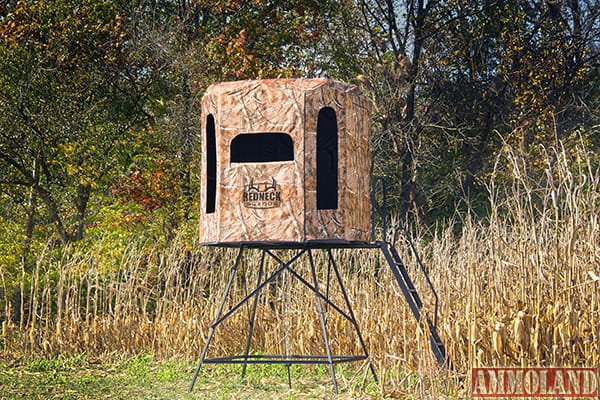 LAMAR, Mo. Redneck Blinds is pleased to announce that Texas wildlife biologist, Gene Rees has been randomly chosen as the winner of the Redneck "Choot 'em Sweepstakes."
As the winner, Gene and a guest of his will spend a full day gator hunting with Swamp People's Troy and Jacob Landry.
Gene is currently a wildlife biologist and independent wildlife consultant who spent ten years working for the Texas Parks and Wildlife Department.
Not only will Gene get to experience a hunt of a lifetime with Troy and Jacob, but he'll get to indulge in some fabulous authentic Cajun seafood prepared by the Landry's.
Redneck Blinds thanks everyone for their submissions to the Choot 'em Sweepstakes and urges people to stay tuned to their website for future promotions.
About Redneck Outdoor Products:
Redneck hunting blinds and outdoor products are engineered and manufactured in Lamar, Missouri, by the dedicated staff of Redneck Outdoor Products, Inc. Redneck's entire team of professionals has one common goal in mind when building a hunting blind: Quality that leads to customer satisfaction. If it has the Redneck Outdoor Products name on it, it will be the best. Redneck Blinds is a division of Redneck Outdoor Products, Inc. an Employee Owned Company.