by Josh Wayner,
The Ruger Gunsite Scout Rifle, chambered in 450 Bushmaster, is the perfect mix of classic and modern firearms technology, and the result is an excellent deer hunting rifle.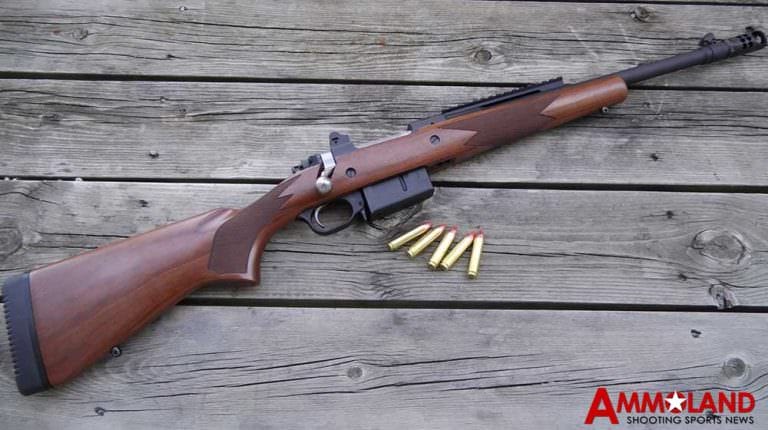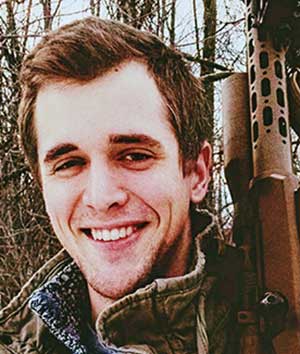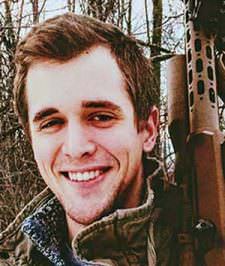 U.S.A. –-(Ammoland.com)- There were those halcyon days of the American past that, in the collective consciousness of all real Americans, represents the somber, yet glittering, ideal of our future and present.
These were the days before the AR and AK ruled the world. They were the days of the classic sportsman, clad in flannel and a wool cap. There are lines on his face and his beard, while trimmed, has grown to stubble in pursuit of his game. His .45-70 rifle and red enamel coffee pot sit respectively next to and above the camp fire. He is, in a most basic way, the man we all want to be.
That man, the man of our ideal past, came from simple times and wasn't burdened by the complexities of our day. Deep down in our hearts, we all want the peace that comes with being in the woods. Many people get it wrong when they think that hunting and shooting is about bagging game. Sure, hunting, by definition, is the pursuit of animals, but it is only a small percentage of what hunting is all about. The spirit of hunting and being in nature is what I'm talking about. I've been hunting and have let the deer walk on past. In point of fact, you can happily go hunting your entire life and never actually want to shoot a single thing.
You may be wondering what all this has to do with a gun review. The more superficial among you will scoff at my philosophical musings and disregard my views as anti-hunting or simply the confused ramblings of a man who has a strange connection to nature.
The thing is, the Ruger Gunsite Scout 450 is a special type of gun that has deep roots in the hunting culture of Michigan and the history of days past.
Ruger Gunsite Scout Rifle in 450 Bushmaster
Michigan, my home, has always been the defining state in terms of sportsmen and their interests. For as great as Michigan is, it does suffer from a severe problem with politicians and the ridiculous laws they implement. On top of pointless and ineffective pistol registration laws, Michigan also has fairly obnoxious rules regarding what calibers and weapons can be used to hunt deer and other game in various portions of the state.
These regulations have lead to what many in my area call a 'Michigan Gun'.
In the last few years, the .450 Bushmaster, a caliber with a long and interesting history all on its own, has become a 'statewide' caliber for deer. For those who don't know, Michigan has 'shotgun' and 'rifle' zones. The .450 BM is legal in both because you are allowed to use rifles with straight walled cases between 1.16" and 1.8" in length and .35 caliber or larger. The law was written with guns like .357 and .44 Magnum in mind, but as it so happens, the .450 BM fits these dimensions with some room to spare.
Most people that used the .450 BM in the early days had to do so in an AR-platform rifle. The cartridge was originally designed to fit in a modified AR mag and factory loads are designed to work in this type of rifle safely.
Just because the AR is a very popular type of rifle doesn't mean that it is everyone's cup of tea. Some of us get something out of a good bolt action and a nice wood stock. The AR rifle is today's gun, but it has always suffered from being too industrial in appearance and bland in aesthetics.
Ruger Gunsite Scout Rifle in 450 Bushmaster is an interesting beast. The original Scout rifles were chambered in .308 Win and were a smashing success. I recall it being praised as "the one rifle to have if you can only have one". If you are a Michigan hunter, the .450 Scout could easily be called the one rifle for the state. You can hunt anywhere in my glorious neck of the woods with it and never want for more.
The Ruger Scout 450 is a joyful rifle to handle. I am very fond of Mauser-type rifles and enjoy the surety of positive feeding and reliable extraction. The fired brass from this rifle launches feet away when ejected. I encountered no hiccups or failures to feed or fire with my rifle.
The Ruger Gunsite Scout Rifle is an interesting hybrid of both classic and modern. The American Walnut stock and bolt action are obviously old-school, but the barrel and magazine features are strikingly modern. The appeal of the rifle is that it caters to nearly any shooter and hunter. If you want to use iron sights, the gun has excellent ghost ring setup. Want to mount a scope? You can use the integrated scout rail on the barrel or use a regular scope mounted on the receiver. Sling studs allow the addition of a sling and bipod should you want. Magazines are a simple affair and are AICS compatible. The supplied magazine holds four rounds.
Just like the .308 versions of the Scout, the stock is adjustable for length of pull by means of interchangeable spacers. This is a nice feature since most hunting occurs in colder weather and the option to have a shorter or tailored length is a huge plus when wearing bulky clothing and gear. I personally prefer all my stocks to be as short as possible. I set the Scout to have the same length of pull as one of my favorite shooting rifles, my wartime-made Nazi Mauser K98k.
In the spirit of traditional Michigan hunting, I opted to test this rifle using the iron sights only. The use of irons on a hunting rifle harkens back to those treasured years long past and provide the shooter with not only a challenge, but a rewarding experience on the range and in the field.
The .450 BM cartridge has, in my educated opinion, a true effective range inside 200 yards. The exterior and interior ballistics of the big bullet make it ideal inside this distance and, as it happens, 200 yards is well within iron sight range.
For those unfamiliar with me, I do a huge amount of iron sight shooting and am a very skilled shooter with classic military rifles. I shoot CMP regularly at my local ranges and at the Camp Perry National Matches so irons are second nature to me. I was able to print five shot groups of 2" with the rifle at 100 yards and an average of 5" at 200 yards. The rifle does heat up quickly, so for most of my testing I let it cool down enough to simulate field condition accuracy. I was, with a zeroed and cold rifle, able to hit my 10" steel plate out to 200 yards every time, which is completely acceptable for hunting.
Knowing the drop associated with the .450 BM, I opted for a Point Blank Zero (PBZ) with the rifle. This allows you to hold right on and the bullet should strike your target within a certain limit of size. I zeroed the sights so that the bullets would strike 4" high at 100 yards. When I backed out to 200, the bullets struck low of point of aim, but only about 4" low. This means that if I hold right on center, I'll be slightly high at 100 and a little low at 200.
I would easily be within the vital range of a deer at both distances. With a little practice, making solid center-mass hits are easy from field positions.
Firing the .450 BM is a unique experience. The gun has a soft rubber buttpad and a very effective brake at the muzzle. I'd describe recoil as a hard bump, but not a violent snap like on other big bore rifles. Hornady supplied me with a healthy amount of 250gr FTX loads from their BLACK line.
This is really the only commonly available factory option available today aside from Remington's offering, which I was unable to test here.
I chronographed the ammo over an Oehler 35P five feet from the muzzle at 80 degrees Fahrenheit. Not surprisingly, Hornady's ammo delivered performance identical to the box info and produced 2212fps with a standard deviation of 10fps for ten shots out of the 16" barrel.
All in all, I found that the entire experience around the Ruger Gunsite Scout Rifle in 450 Bushmaster to be both enjoyable and informative. The weapon very well may be the ideal rifle for the Michigan woods, and even may be the single most desirable 'Michigan Gun'. The appeal of wood, steel, and a big .45 caliber bore make this an excellent recollection of those years past. With this rifle, you can find yourself in the field with something that future generations may look back on fondly and dream of, just as we dream of being that ideal sportsman from our gone, but not lost, past.
Special Thanks to Ruger and Hornady for making this article possible.
---
Bonus Video, Hickok45 Shoots the Ruger Gunsite Scout Rifle in .308 / 7.62X51.
About Josh Wayner:
Josh Wayner has been writing in the gun industry for five years. He is an active competition shooter with 14 medals from Camp Perry. In addition to firearms-related work, Josh enjoys working with animals and researching conservation projects in his home state of Michigan.