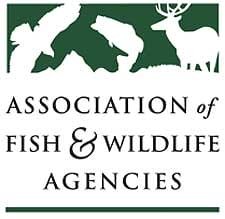 Washington D.C. –-(Ammoland.com)- Today, the North American Bird Conservation Initiative (NABCI) published the State of the Birds 2017 report, highlighting the many benefits of the Farm Bill- America's single largest source of conservation funding for private lands- has delivered to birds, farmers, and rural communities.
For more than three decades, the Farm Bill has been an effective tool for wildlife conservation, sustaining essential habitat for more than 100 species.
"The Association is excited to be involved in these widespread conservation efforts that benefit our birds, as well as our nation's farmers, ranchers, and sportsmen," stated Nick Wiley, President of the Association of Fish and Wildlife Agencies and Executive Director of the Florida Fish and Wildlife Conservation Commission. "These important partnerships ensure habitat health that supports our fish and wildlife."
State of the Birds is a regular report published by NABCI's US Committee, a coalition of 28 state and federal agencies, nonprofit organizations, and bird-focused partnerships. Scientists, government agencies, and bird conservation groups use the State of the Birds as a resource in decision-making about conservation research, policies, and programs. Last year, NABCI's State of North America's Birds Report found that more than one-third of North America's bird species require conservation action.
The Association of Fish and Wildlife Agencies is a key NABCI partner in the United States. Three of the Association's Committees or Working Groups- the Bird Conservation Committee, the Resident Game Bird Working Group, and the Migratory Shore and Upland Game Bird Working Group- are represented in the NABCI partnership. For more information about AFWA's partnership with NABCI, contact AFWA's Bird Conservation Program Manager, Judith Scarl [email protected] To learn more about AFWA and the Farm Bill, please contact AFWA's Agricultural Policy Program Manager, Andrew Schmidt [email protected]
Click here for the NABCI News Release
State of the Birds 2017 Report

The Association of Fish & Wildlife Agencies represents North America's fish and wildlife agencies to advance sound, science-based management and conservation of fish and wildlife and their habitats in the public interest. The Association represents its state agency members on Capitol Hill and before the Administration to advance favorable fish and wildlife conservation policy and funding and works to ensure that all entities work collaboratively on the most important issues. The Association also provides member agencies with coordination services on cross-cutting as well as species-based programs that range from birds, fish habitat and energy development to climate change, wildlife action plans, conservation education, leadership training and international relations. Working together, the Association's member agencies are ensuring that North American fish and wildlife management has a clear and collective voice.