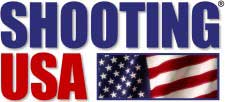 Nashville, TN -(AmmoLand.com)- It's the action-shooting competition for wheel guns only at the International Revolver Championship. The annual match brings out the best of the revolver enthusiasts to compete on challenging and diverse courses of fire, which include elements of other handgun sports. The International Confederation of Revolver Enthusiasts, or ICORE, is the governing body for practical shooting with revolvers, and for the first time, the championship is held at the Universal Shooting Academy in Florida.
Plus, more than 50,000 hunters and conservationists flock to the National Wild Turkey Federation's Annual Convention in Nashville. The four-day convention features new guns and gear, contests and concerts, and plenty of well-known personalities.
And, the Remington New Army, the other cavalry arm for the Union, is one of History's Guns. Tune in Wednesday to Outdoor Channel.
AIR TIMES BY TIME ZONE
Eastern Time: Wednesday 3:00 PM, 9:30 PM, 1:30 AM (Thursday)
Central Time: Wednesday 2:00 PM, 8:30 PM, 12:30 AM (Thursday)
Mountain Time: Wednesday 1:00 PM, 7:30 PM, 11:30 PM
Pacific Time: Wednesday Noon, 6:30 PM, 10:30 PM
Shooting USA is listed as a one-hour show in your cable menu.
PCC World Championship
More than 350 competitors are heading to Missouri to compete at the Pistol Caliber Carbine World Championship this Labor Day Weekend. John Scoutten, Tony Pignato and the crew, are also on their way to Lucas Ranch to cover the action. Stay tuned!
Watch Shooting USA on YouTube!
Subscribe to the Shooting USA YouTube Channel to watch this week's episode! Plus, catch up on Pro Shooter Profiles, Pro Tips, History's Guns, and more!
Be sure to "Like" Shooting USA on Facebook, and "follow" us on Instagram too.
About Shooting USA:
Jim Scoutten, AmericaÌs Most Watched Firearms Reporter, has been on the beat for 25 years, reporting the stories of the Shooting Sports and the firearms Industry. The show produces a series of popular segments focusing on historical guns, the personalities in the sport and industry, insider reports from gun tests, and practical tips from shooting sports pros. The show appeals to shooting sports enthusiasts of all ages and skill levels by providing practical tips on safely handling, modifying and repairing their favorite guns.
For more information, please visit www.ShootingUSA.com.