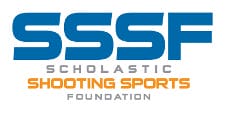 SAN ANTONIO, TX –-(Ammoland.com)- The Scholastic Clay Target Programs (SCTP) yearly Junior Olympic Development Camp (JODC) was another huge success! The camp, held this past August 7th – 13th at the Olympic Training Center in Colorado Springs, Colorado featured 24 athletes and 4 coaches from 16 states around the country who were selected to attend!
These athletes and coaches were able to take part in a camp designed to introduce them to the International Disciplines of Bunker Trap and International Skeet. Athletes were immersed in the day to day work of an Olympic athlete including training at a high altitude, nutrition, hydration and some really good training tips and techniques from Olympic caliber coaches like Terri DeWitt, Joe Buffa and Lance Bade!
"What an awesome opportunity for SCTP athletes to gain first-hand knowledge from the likes of these coaches!" Said Tom Wondrash, SCTP National Director. "I have been part of these camps for 8 years now and they just keep getting better and better. Thank you to USA Shooting and the summer resident athletes for also sharing their knowledge of the International Shooting sports and to the great athletes and coaches for attending!"
The JODC is another example of the doors that SCTP opens for athletes wanting to excel in the clay target shooting sports. SCTP, the official youth program and pipeline to USA Shooting has also started the SCTP / USA Shooting National Team, with Terri DeWitt at the helm as the official Head Coach! Athletes earn their way on to the team by attending and placing in the top 3 spots at SCTP's International National Championships held each year in Colorado Springs, CO around the end of July. Only members in good standing of the SCTP are eligible for this great opportunity, so why not join now?!
Applications to attend this camp are available on our website around the middle of March each year. Coaches and athletes must be members of the Scholastic Clay Target Program to apply. Dedication to SCTP, attendance at state and national tournaments as well as scores shot in the American disciplines are all key factors in deciding who is picked to attend the camps.
About Scholastic Shooting Sports Foundation
The Scholastic Shooting Sports Foundation (SSSF) is 501(c)(3) public charity responsible for all aspects of the Scholastic Clay Target Program (SCTP) and Scholastic Action Shooting Program (SASP) across the United States. SCTP and SASP are youth development programs in which adult coaches and other volunteers use shooting sports to teach and to demonstrate sportsmanship, responsibility, honesty, ethics, integrity, teamwork, and other positive life skills. SCTP was developed as a program of the National Shooting Sports Foundation (NSSF) until the SSSF was created in 2007 to operate the SCTP. In 2012, SSSF created the SASP and became the managing foundation of both programs.
For more information about SSSF, visit www.sssfonline.org.