By Dean Weingarten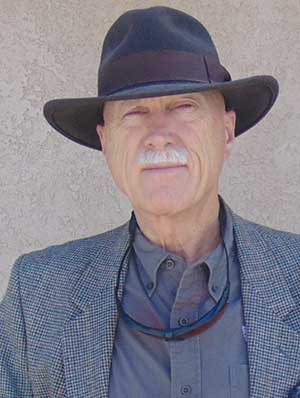 Arizona -(Ammoland.com)- – The Trump era of the National Instant Criminal Background Check System  (NICS) checks has had eight months of high sales.  The record for NICS checks was set in 2017, with over 27 million NICS checks for the year. 2015 was the second highest year for NICS Checks with over 23 million checks done.
The National Instant Background Check System (NICS) checks were 1,925,146 in August of 2017.  There were 16,268,794 since January 1, more checks than all of 2010. In 2016 the number was 17,880,475 at the end of August. Through August 2015, they were 13,812,485.  The 2017 August figure is 1.04% of the 2016 NICS checks and 110% of the 2015 NICS checks.
Firearm sales and NICS checks are having a good year. The overall NICS checks are at 92% of the all-time record through August.  2017 is looking to surpass 2015 as the second highest year for the number of NICS checks since NICS started in 1999.
The high number of NICS checks reflects an expanded base of firearms owners and shooters who are buying more guns under the expectation of a prosperous Trump Presidency. Gallup released a poll on September 8th, that shows U.S. investor optimism at a 17 year high. From gallup.com:
A new surge of optimism among U.S. investors has pushed the Wells Fargo/Gallup Investor and Retirement Optimism Index to its highest level since September 2000. The index, after rising in every quarter since the start of 2016, leveled off in the second quarter at +124 before rising to its current +138 in the third quarter.
The latest boost in optimism pushes the index almost 100 points higher than the +40 score measured in February 2016. The 98-point hike over the past 18 months is the largest increase in the 20-year history of the index that is not a rebound immediately after a major drop in optimism.
There is a high inventory of firearms for sale, and many good quality AR-15 types can be had for under $500. Ammunition prices have been slowly dropping.
The number of people with carry licenses continues to soar. There are over 16.5 million. At the time of this report, the number has likely surpassed 17 million. Carry permit holders are 5-15% of voters in many states, some crucial swing states like Pennsylvania, Michigan, Ohio, and Wisconsin. When a carry permit is obtained or renewed, another NICS check is done.
Kentucky contributes to the number of NICS checks by performing a NICS check on every Kentucky concealed carry permit holder every month. Kentucky performs nearly three million checks every year.
NICS checks are done for Federal Firearms License sales of used guns as well as new ones. The latest estimation of the ratio of NICS checks to the addition of private firearms stock is about .53 private firearms added for each NICS check done. If that ratio holds in 2017, about 8.6 million more firearms have been added to the private stock in 2017 thus far.
The expected drop in firearms sales has been minimal. Sales are at historically high levels, only a little less than the records set in 2016.  If the economy continues to pick up, 2017 will be the second highest year on record for NICS background checks.
©2017 by Dean Weingarten: Permission to share is granted when this notice is included.
About Dean Weingarten:
Dean Weingarten has been a peace officer, a military officer, was on the University of Wisconsin Pistol Team for four years, and was first certified to teach firearms safety in 1973. He taught the Arizona concealed carry course for fifteen years until the goal of constitutional carry was attained. He has degrees in meteorology and mining engineering, and recently retired from the Department of Defense after a 30 year career in Army Research, Development, Testing, and Evaluation.