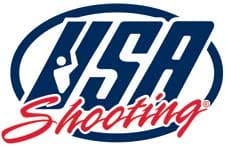 USA -(Ammoland.com)- Longtime USA Shooting employee Dave Johnson has resigned from USA Shooting, effective immediately. Johnson had been serving as the organization's interim chief executive officer since September 1, 2016.
"It is with regret that I have accepted Dave's resignation," said USA Shooting Board Chairman Jeff Price. "Dave has been a great asset to USA Shooting and to me personally. As an athlete, coach, staff member and most recently as our interim CEO, Dave has shown that he truly cares about USA Shooting. We wish him the very best in his future endeavors."
Johnson joined USA Shooting in 2002 as the National Rifle Team Coach and spent 10 years in that role, helping the team earn five medals in three Olympic Games. He was named Director of Operations in late August 2012.
Johnson accepted the role of interim CEO following the retirement Robert Mitchell, who had spent the previous 17 years as the CEO. During his time at the helm of USA Shooting, Johnson oversaw the seating of a new nine-person Board of Directors while also striving to fully engage the organization's many constituent groups including athletes, coaches, industry leaders, sponsors and donors.
Johnson helped organize the Lones Wigger Legacy Project that honored one of the sport's greatest heroes and raised over $215,000 for the future of youth shooting sports.
As a rifle athlete, Johnson was a multiple Pan American Games and World Cup medalist, as well as national champion. He was a member of the 1992 U.S. Olympic Team, finishing 11th in Air Rifle and 21st in Three-Position Rifle. He was head coach of University of Alaska Fairbanks from 2000 to 2002, leading the team to three individual and two NCAA titles.
USA Shooting began its search for a permanent CEO in late July and is expected to have a CEO in place by late October. Johnson was among those candidates being considered before announcing his resignation.
Pete Carson will help oversee the day-to-day needs of USA Shooting until the new permanent CEO is on-board. An eight-year veteran with USA Shooting, Carson currently serves as the Director of High Performance/Logistics.
About ELEY:
ELEY is a Proud Sponsor of the USA Shooting Rifle and Pistol Teams: ELEY Limited, manufacturer of the world's most consistently accurate rimfire ammunition, has been the Official Sponsor and Official Supplier of .22 rimfire ammunition of the USA Shooting rifle and pistol teams since 2000.
For more information on ELEY and their products, please visit their website.
About USA Shooting:
USA Shooting, a 501c3 non-profit corporation, was chartered by the United States Olympic Committee as the National Governing Body for the sport of shooting in April 1995. USA Shooting's mission is to prepare American athletes to win Olympic medals, promote the shooting sports throughout the U.S. and govern the conduct of international shooting in the country.
For more information, check them out on the website and on Twitter.