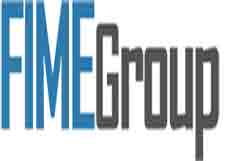 Las Vegas, NV –-(Ammoland.com)- The FIME Group, the importer of Molot Vepr rifles and shotguns, is announcing to the public that there are only approximately 400 of the Vepr-12-02 model shotguns available for purchase. Molot has the reputation of being one of the most reliable and consistent manufacturers of firearms in the industry and produces some of the most sought after Kalashnikov-based products available.
"This is it. This is all we have and it is one of the most sought after configurations of the VEPR 12 that we imported," says Walker English of the FIME Group. "The distributor RSR Group holds all of the remaining stock in their inventory. If a customer would like to purchase one of these models, this is their last chance to do so. They need to either have their local dealer order one through RSR, or seek out an online dealer or another dealer that might have one in stock. Given the current sanctions, once these are gone, there are no more available.."
Based on the RPK light machine gun Kalashnikov variant, the Molot Vepr 12 (VPR-12-02) is an original Russian production 12-gauge shotgun. Due to import regulations, Molot products have been banned from US importation; thus making them instant collectors items and must-haves in any serious collection.
"We wanted our customers to be aware of the limited inventory levels, so that if there was a desire to own one of these shotguns, they could take advantage of this opportunity before it was too late," adds English.
ABOUT FIME GROUP, LLC
FIME Group, LLC is a manufacturer, importer, and exporter of the finest, high-quality firearms from around the world. Founded with the mission to manufacture the finest firearms and establish long-lasting business relationships with multiple manufacturers, FIME Group, LLC seeks to provide all of the customer favorites among rifles, handguns, and shotguns.
FIME Group, LLC.'s partnerships include:
Arex from Slovenia – the manufacturer of the Rex Zero 1 pistols, with a proven track record of over 20 years for manufacturing highly competitive products with premium quality and precision;
Molot from Russia – the manufacturer of the Vepr rifles and shotguns, one of the most rigid, toughest systems in the world;

Zastava Arms from Serbia – the manufacturer of the rifles based on the famous Mauser system.
FIME Group, LLC. is headquartered in Las Vegas, Nevada and may be found online at http://www.fimegroup.com