By Rob Morse- On Training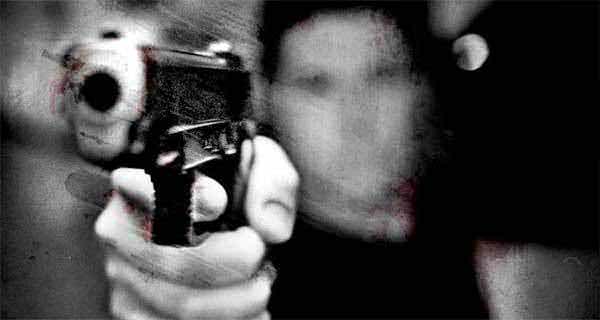 Louisiana- -(Ammoland.com)- Here is some news you won't find in the mainstream media. These are responsible gun owners defending themselves and the people they love.
Self-defense instructor Ben Branam joined the Self Defense Gun Stories Podcast to look at three new examples.  Were these gun owners lucky, or were they trained and prepared?   What can we learn from their experience? Listen and find out. (23 minute podcast)
All three victims survived lethal attacks..because they had a gun.
You're at home with your mom and your kids.  Your older kids are at school, but your young ones are at home taking a nap.  You're not expecting visitors, but you hear someone knocking on your front door.  Before you can answer it, you hear a tearing sound coming from your children's bedroom.  You grab your gun and run to your kid's room.  A man has torn out the window fan and is climbing through the window next to your kids.  Another man is standing next to him with his hands on the sill ready to jump in.  You shoot the nearest intruder.  Both men run away.  You call police.
You work at a Circle-K gas station.  A customer tells you that a nearby 7-11 has just been robbed a few minutes ago.  You're concerned, so you walk to your car and get your gun.  You don't have a carry permit, so you open carry with your legally owned gun in your pocket.  You also lock one of the side doors to the convenience store.
There are several customers in the store and at the gas pumps.  Just after 4pm, a man walks in wearing a ski mask, carrying a bag, and holding a gun.  He screams that everyone is to get down on the ground.. except you.  He waves his gun at the customers, and then points the gun at you.  The robber tells you to put the money into the bag.
You and your wife are at home in your apartment on a Saturday afternoon.  You're both in your late 70s.  Your wife answers a knock at the door, and she is thrown back into the room as two young men smashed their way inside.  Before you know what is happening, the two intruders start beating you with a club.
Listen to hear the full story.  Each episode is available to stream or for download.   You can also download the podcast to your phone from iTunes, Stitcher, and Google Play.  Put us in your pocket each week for free.
Author Rob Morse:
Rob writes about gun rights at Ammoland, at Clash Daily and on his SlowFacts blog. He hosts the Self Defense Gun Stories Podcast and co-hosts the Polite Society Podcast. Rob is an NRA pistol instructor and combat handgun competitor.