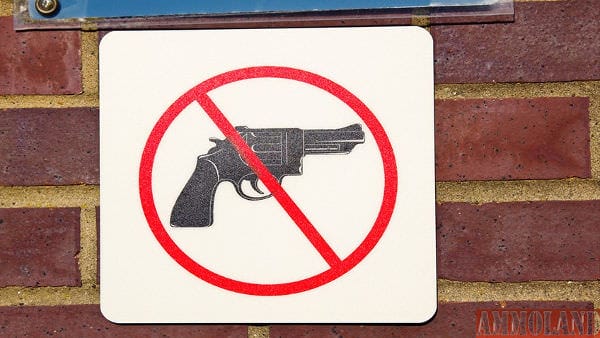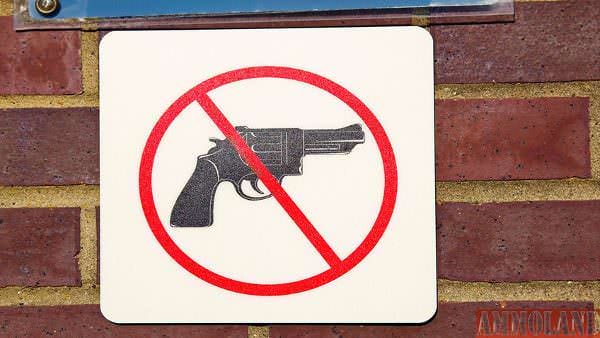 SACRAMENTO, Calif. -(Ammoland.com)- Assembly Bill 1525, a measure that imposes mandates on firearm manufacturers, retailers, consumers and regulators, but does not provide any benefit or value to any of them or the public is on it's way to the desk of Governor Jerry Brown.
"This bill is probably best described in the immortal words of both the Five Man Electrical Band and later Tesla: 'Signs signs everywhere there's signs blocking out the scenery. Breaking my mind. Do this, don't do that. Can't you read the signs,'" exclaimed Craig DeLuz, Spokesman for the Firearms Policy Coalition. "Perhaps the lyrics should be updated for the new millennium, 'Signs signs, every year new signs…'"
AB 1525 (otherwise known as The Brady/Baker Act) is authored by Asm. Catharine Baker (R – Dublin) and sponsored by the Brady Campaign. It requires new signage in California gun stores; one more expense borne by firearms retailers, with risk of losing their license—and livelihood—for non-compliance.
These are the very same retailers who just recently had to re-sign their shops due to other bills and would be required to do it all over again.
In addition, it places a strange mandate on firearms manufacturers, requiring California only "descriptive materials" on their lawfully distributed and Constitutionally protected products.
It requires they include a warning that sends people to the California Department of Justice (CA DOJ) website, an agency which provides absolutely no technical support to the consumer and simply doesn't have the expertise to do so.
And finally, AB 1525 requires gun purchasers to sign one more form acknowledging that they have been duly warned via the plethora of new signs and packaging.
DeLuz shared, "This non-stop drumbeat of anti-gun-owner and anti-business regulations has done nothing to improve our state, but it has cost the Legislature and the author any credibility they had left, along with the very validation and compliance they seek. This measure is simply a problem is search of more problems."
AB 1525 is now on the desk of Governor Jerry Brown, awaiting his signature or veto.
About Firearms Policy Coalition (FPC):
Firearms Policy Coalition is a grassroots 501(c)4 nonprofit public benefit organization. FPC's mission is to protect and defend the Constitution of the United States, especially the fundamental, individual Second Amendment right to keep and bear arms.
More information about FPC can be found on their website.