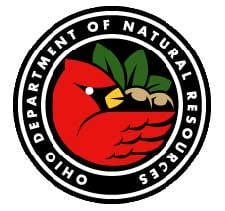 COLUMBUS, Ohio -(Ammoland.com)- Ohio educators who have successfully used Project WILD in their classrooms and informal educational programs can now provide students with additional hands-on learning about wildlife and habitat through grants, according to the Ohio Department of Natural Resources (ODNR).
Grants totaling $500 each will be awarded on a competitive basis to 40 schools or organizations currently participating in Project WILD, a supplemental environmental education curriculum for preschool through 12th grades. The grants will be awarded on a first-come, first-served basis. Only one grant per project site is allowed per state fiscal year, which runs July 1 through June 30.
Project WILD uses wildlife lessons and wildlife management concepts to teach traditional school subjects, such as math, science and language arts. Now in its 13th year, this grant program provides educators with funding to purchase the materials, equipment and support activities needed to develop wildlife habitat improvement projects or wildlife education programs.
A Wildlife Education project or program allows educators to take lesson plans outdoors, bringing conservation education concepts to life for students. An added benefit can be the improvement of habitat for wildlife, which enhances outdoor learning experiences.
For the first time, schools and other educational organizations can use funds to support wildlife education inside the classroom through the purchase of materials, equipment, field trips and professional development for educators. This broadened scope allows more flexibility for the educator to incorporate information about Ohio's native wildlife into their lessons and programs.
The grants are awarded to applicants that best meet the Wildlife Education grant criteria. Criteria includes participation in one of Ohio's Project WILD programs, the dissemination of factual and science-based information on native Ohio wildlife, involvement of the students in the projects as much as possible and correlation of the projects to the educator's curriculum or program goals. Recipients must also turn in a final report at the end of their project.
Funding for the Wildlife Education grant program comes from the sale of Ohio hunting and fishing licenses.
Interested educators should submit an application until June 30, 2018, to the ODNR Division of Wildlife, Outdoor Education Section, 2045 Morse Road, Building G, Columbus, Ohio 43229.
Complete details of the grant program and an application packet can be found online. To learn more about Project WILD or to find an area workshop, go to wildohio.gov or call 800-WILDLIFE.
ODNR ensures a balance between wise use and protection of our natural resources for the benefit of all. Visit the ODNR website for more information.