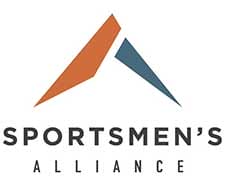 U.S.A. –-(Ammoland.com)- Hornady, a leading innovator of bullet, ammunition, reloading tool and accessory design and manufacturing, has continued their support of the Sportsmen's Alliance by renewing their business partner membership at the Chairman's Club level.
With this year's renewal, the Grand Island, Neb., based company brings its lifetime support to nearly $100,000 over more than 30 years of consistent support.
"Since 1983, Hornady has been a dedicated member of the Sportsmen's Alliance Business Partner Program. It's an honor for our organization to receive such strong backing from Hornady, as they continue to raise the bar for advocacy in the hunting industry," said Sean Curran, vice president of membership and development for Sportsmen's Alliance. "On behalf of our board of directors, staff, volunteers and members, thank you for continuing to protect and advance our outdoor heritage through your many years of support."
Known throughout the industry for precision ammunition for rifles, shotguns, handguns and muzzleloaders, the steadfast support by Hornady has allowed the Sportsmen's Alliance defend and advance hunting, fishing, trapping and recreational shooting throughout the nation as animal-rights organizations lobby legislatures and file lawsuits to end the outdoors lifestyle.
Their continued support has kept the Sportsmen's Alliance in the fight when it comes to protecting the outdoor heritage from anti-hunting legislation in all 50 states, in state and federal court and at the ballot box – an increasingly favored tactic used by the animal-rights movement to take wildlife management control out of the hands of trained state biologists and leave it up the general public who is easily swayed with emotional rhetoric.
About Hornady Manufacturing Company:
Founded in 1949, Hornady Manufacturing Company is a family owned business headquartered in Grand Island, Nebraska. Proudly manufacturing products that are made in the USA, Hornady Manufacturing is a world leader in bullet, ammunition, reloading tool and accessory design and manufacture.
For further information regarding Hornady products, visit the company web site at http://hornady.com.
About the Sportsmen's Alliance:
The Sportsmen's Alliance protects and defends America's wildlife conservation programs and the pursuits – hunting, fishing and trapping – that generate the money to pay for them. Sportsmen's Alliance Foundation is responsible for public education, legal defense and research. Its mission is accomplished through several distinct programs coordinated to provide the most complete defense possible. Stay connected to Sportsmen's Alliance: Online, Facebook, Twitter and Instagram.