By NRA Blog Staff 
Note: This article was originally posted on NRA Blog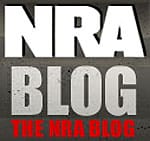 USA -(Ammoland.com)- Beginning in 2018, the NRA Youth Education Summit (Y.E.S.) will be adding a second session to its National program! This means double the number of students, scholarship opportunities, and life-changing experiences.
Since the program's inception in 1996, Y.E.S. has gathered some of America's most bright and patriotic students for a week-long summit in the nation's capital with a mission to encourage students to become active citizens at both the national and local levels. With the opportunity to expand upon that mission, Y.E.S. will now be able to reach more of America's youth to develop stronger leaders for tomorrow.
"We are excited to expand NRA's Youth Education Summit in 2018. For the past 21 years, the program has garnered a remarkable caliber of students from across the country," said Director of Volunteer Fundraising Sarah Engeset. "What better way to enhance the voice of this life-changing program than by investing more into our future leaders."
The program's nonstop agenda spans from meeting members of Congress, visiting NRA Headquarters, and touring historic sites and monuments in the D.C. area. Students who excel in the week's activities through demonstrating strong leadership, public speaking, and debate skills are considered for up to $55,000 in college scholarships between the two sessions. Thanks to Friends of NRA fundraising and grants provided by The NRA Foundation, more than $540,000 in scholarships have been awarded since the start of the program.
"I would recommend this program to anyone," said former Y.E.S. participant Anna Sommers from Burlington, Wisconsin. "It's an unforgettable experience that can't fully be summed up in words. The friends I made and the knowledge I gained on this trip can be found nowhere else. This trip made me incredibly proud to be an American."
High school sophomores and juniors in the United States, including homeschool, may apply for the upcoming sessions held July 9-15 and July 23-29 in 2018. All applications must be received by January 12, 2018 so don't delay! Click here for all the details and earn your spot at an incredible and exciting experience.
NOTE: Applicants living in Alaska, Oregon, Pennsylvania, Texas, Virginia and West Virginia must participate in a state-level summit prior to attending the national YES in Washington, D.C.