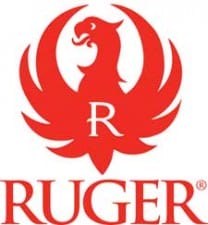 USA – -(Ammoland.com)- Sturm, Ruger & Company, Inc. (NYSE: RGR) is proud to announce its continued support of The Well Armed Woman (TWAW) Shooting Chapters, Inc. as a .50 Caliber Sponsor of the TWAW Annual National Leadership Conference, which begins on Thursday, September 28 2017.
Occurring in Provo, Utah, the 2017 National Leadership Conference is an event designed to educate, equip and empower over 400 TWAW chapter leaders through range training courses, educational seminars and industry panels.
Ruger Brand Ambassador Kristy Titus will be instructing the "Fundamentals of Long-Distance Shooting with the Ruger Precision Rifle" course at the conference Range Day. Designed for beginner long-distance rifle shooters, this fundamentals course will provide chapter leaders with the foundation needed to get started with long-distance shooting.
"We are proud to continue supporting this leading event for women shooters around the country," said Ruger President and CEO Chris Killoy. "These leaders play an integral role in educating an important demographic of shooters and we eagerly support the Organization's mission."

"Ruger has been such a loyal and faithful supporter of The Well Armed Woman Shooting Chapters since its earliest days," said TWAW Shooting Chapters Chairwoman and Founder Carrie Lightfoot. "Ruger's significant partnership and commitment to women shooters, both by offering the equipment they rely on to protect themselves and the comprehensive education they need to be responsible and safe gun owners, means so much to our organization."
TWAW Shooting Chapter program is a 501(c)(3) non-profit organization and the premier women's shooting chapter network in the country. The program consists of over 330 chapters in 49 states whose leaders are on the front lines meeting, networking and empowering thousands of American women shooters. To learn more about The Well Armed Woman Shooting Chapters, Inc., visit TWAWShootingChapters.com.
To learn more about Ruger's extensive line of award-winning firearms, visit Ruger.com or Facebook.com/Ruger.
About Sturm, Ruger & Co., Inc.
Sturm, Ruger & Co., Inc. is one of the nation's leading manufacturers of rugged, reliable firearms for the commercial sporting market. As a full-line manufacturer of American-made firearms, Ruger offers consumers over 400 variations of more than 30 product lines. For more than 60 years, Ruger has been a model of corporate and community responsibility. Our motto, "Arms Makers for Responsible Citizens®," echoes the importance of these principles as we work hard to deliver quality and innovative firearms.