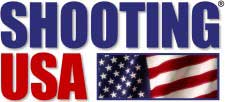 Nashville, TN -(AmmoLand.com)- The Bushnell Brawl is considered the most challenging precision rifle competition. Hitting targets out to 1,000 yards is not easy, but it's even more challenging at the Rifles Only training center in South Texas, where the wind is wild and unpredictable. The match director not only promises to take shooters out of their comfort zones, but also makes competitors work for every shot. John competes and reports.
Plus, team building for the Smith & Wesson employees competing in the Factory Cup. Jerry Miculek and Julie Golob teach their gun builders how to participate in IDPA competition.
And, the historic Remington from John Browning that would change shotgun hunting forever. Tune in Wednesday to Outdoor Channel.
AIR TIMES BY TIME ZONE
Eastern Time: Wednesday 3:00 PM, 9:30 PM, 1:30 AM (Thursday)
Central Time: Wednesday 2:00 PM, 8:30 PM, 12:30 AM (Thursday)
Mountain Time: Wednesday 1:00 PM, 7:30 PM, 11:30 PM
Pacific Time: Wednesday Noon, 6:30 PM, 10:30 PM
Shooting USA is listed as a one-hour show in your cable menu.
Watch Shooting USA on YouTube!
Subscribe to the Shooting USA YouTube Channel to watch Pro Shooter Profiles, Pro Tips, History's Guns, and more!
Be sure to "Like" Shooting USA on Facebook, and "follow" us on Instagram too.
About Shooting USA:
Jim Scoutten, AmericaÌs Most Watched Firearms Reporter, has been on the beat for 25 years, reporting the stories of the Shooting Sports and the firearms Industry. The show produces a series of popular segments focusing on historical guns, the personalities in the sport and industry, insider reports from gun tests, and practical tips from shooting sports pros. The show appeals to shooting sports enthusiasts of all ages and skill levels by providing practical tips on safely handling, modifying and repairing their favorite guns.
For more information, please visit www.ShootingUSA.com.