Note: This article was originally posted on NRA Blog: http://bit.ly/2yxU5Il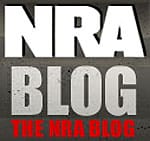 USA -(Ammoland.com)-  If you enjoy the outdoors and shooting sports the NRA Women's Wilderness Escape is for you!
Nothing is more empowering than a group of women who come together to experience and enjoy the outdoor lifestyle.
The NRA Women's Wilderness Escape is an opportunity for women ages 18 and older of all different skills levels to explore and learn about shooting, hunting and the outdoors with some of our most skilled NRA Certified Instructors and best outdoor specialists. They will guide you each step of the way and teach you safe and proper usage and handling of firearms as well as help prepare you for your own adventures. No experience is necessary, all equipment, lodging and meals are included.
Here are 5 things to know about these events:
1. Beginners Are Welcomed!

Whether an experienced shooter or not, these retreats are available for women with an interest to learn, a drive to try new things, and willingness to explore the great outdoors. No experience is necessary, all equipment, and lodging and meals are included.
2. The Escape Is Yours

Interested in learning multiple shooting disciplines? Maybe you're focused on sporting clays? Is your preference to be in the mountains over a campsite? All these things and more are considered when planning the perfect Escape for women with an interest in the outdoors and recreational sports. All you have to do is explore your options and choose which adventure best suits you!
3. Personal Instruction

Multiple recreational shooting activities are offered at each retreat. Whether you're a novice shooter or brand new to the sport, participants receive excellent training from the experts in a variety of shooting disciplines. Learn safety, techniques, tips and the confidence to apply these skills back home at a range near you.
4. The More The Merrier

These retreats are great weekend getaways for friends, mothers and daughters, and others to enjoy together. The activities involved at Women's Wilderness Escape serve as a unique learning experience while bonding with those around you – all while learning, improving, and having fun. Creating memories and developing new friendships is all a part of the great experience to be had so share the message and bring someone along for the excitement.
5. It All Started With A Gift

If someone you know has been seeking an engaging and adventurous outdoor activity, or husbands looking for something fun to treat your wife and daughter to, nothing beats the gift of an Escape. The experience gained at one of these events is hard to compare to others and will stay with each participant for a lifetime. And just think, it could all start with a gift…
Next year's spring event is already scheduled at Seven Springs Resort in Pennsylvania. Will you be there?
For more information about Women's Wilderness Escape and how you can sign up for the 2018 retreat, click here!
About:
Established in 1975, the Institute for Legislative Action (ILA) is the "lobbying" arm of the National Rifle Association of America. ILA is responsible for preserving the right of all law-abiding individuals in the legislative, political, and legal arenas, to purchase, possess and use firearms for legitimate purposes as guaranteed by the Second Amendment to the U.S. Constitution. Visit: www.nra.org