By John Farnam : opinion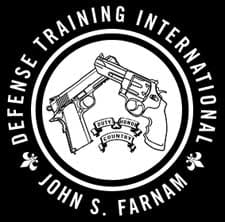 Ft Collins, CO –-(Ammoland.com)- "Can't you read the sign?"
Variants of "guns prohibited" signs are posted in many places. Usually added is the phrase, "for your safety" (which loosely translates to: "… for the 'safety' of our cushy jobs")
Self-righteous liberals (or is it "progressives?") continue their incessant march to erase every vestige of individual initiative and personal responsibility, and to replace them with the strictly-enforced "group-think mentality" of lemmings, or as observed in wildebeest herds in Africa.
Imagine this:
Executives of Mara River Crossing, LLC, a crocodile-infested adventure/tourism company, operating in East Africa, fully understand the efficaciousness of "weapons prohibited" signs, as seen during summer vacationing in CONUS.
Consequently, back in Africa they constructed signs that they made plainly visible from the opposite bank of the river, just at the narrow entrance-points for the seasonal migration of wildebeest herds.
Signs read:
"ALL WILDEBEEST MUST CROSS HERE!

NO FUR-BEARING PREDATORS ALLOWED!

LIMPING WILDEBEEST USE WDA-COMPLAINT (WILDEBEEST WITH DISABILITIES ACT) HANDICAP RAMPS TO ENTER RIVER!

ALL VIOLATORS WILL BE PROSECUTED TO THE FULLEST EXTENT OF THE JAW!"
It is signed:
Crocodylus Niloticus, Vice President of Business Development & Risk Management, Mara River Crossing, LLC.
I'm confident "Crocodylus" is a professing liberal, who has convinced himself he is actually "helping" wildebeest, and I suspect most vote for him!
"Do not allow your mind to be commandeered by political ideologues, who intend to enjoy your slavery." ~ Ranchhod
/John
About John Farnam & Defense Training International, Inc
As a defensive weapons and tactics instructor John Farnam will urge you, based on your own beliefs, to make up your mind in advance as to what you would do when faced with an imminent and unlawful lethal threat. You should, of course, also decide what preparations you should make in advance, if any. Defense Training International wants to make sure that their students fully understand the physical, legal, psychological, and societal consequences of their actions or inactions.
It is our duty to make you aware of certain unpleasant physical realities intrinsic to the Planet Earth. Mr Farnam is happy to be your counselor and advisor. Visit: www.defense-training.com