Coonan MOT-10 Handgun, finally Coonan has unleashed their 1911 in 10mm and it is goooood.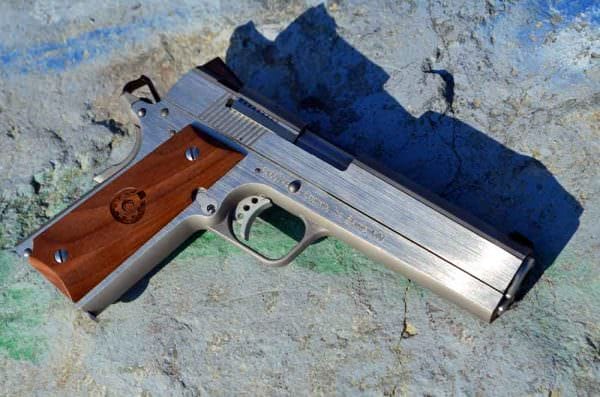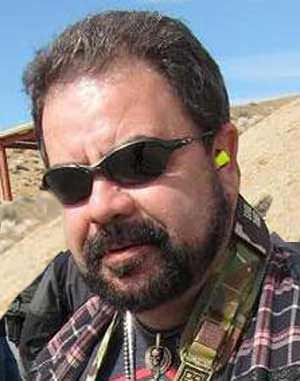 U.S.A. –-(Ammoland.com)- Back in the 1970s Dan Coonan designed a 1911 style handgun chambered in the 357 Magnum round while he was still in college. The Coonan 357 was a bit of a sleeper hit in the decades before the World Wide Web and sadly the company closed its doors in 1998.
After a decade on hiatus, the company came back with a vengeance in 2009 and has been running full bore on all cylinders ever since.
As cool as it may be to load 357 Magnum rounds into a 1911 magazine, there are a number of pistol cartridges that duplicate the performance while feeding with less trouble and in some instances can increase the capacity. When we shot the 45 ACP versions all we could think was how cool this pistol would be in 10mm or 38 Super.
Coonan must be reading our minds because they finally unleashed their 1911 in 10mm and it delivers in more ways than one. The Coonan MOT-10 Handgun is that pistol we were waiting for!
Coonan MOT-10 Handgun
Coonan MOT-10 – The Good
The Coonan MOT-10 ships with two magazines a hard pistol case and a few bottles of oil. The company advises a heavier coating of lubricant than normal when breaking the pistol in.
As we said in our earlier review of Coonan takes a few concepts from John Browning's later handgun design, the Browning Hi-Power. One is the link-less barrel and the other is a trigger that pivots rather than pulls straight back. While not necessarily a Browning design, the extractor is external. Say what you will, we find this more effective and durable than the internal extractor of the 1911 design.
The linkless barrel system is as significant in this pistol as it is in the 357 Magnum version and more than perhaps the 45 ACP model; for the plain fact that it makes for less internal wearing points on high-pressure rounds.
Like there other models, the dust cover of the frame runs the full length of the slide, giving the pistol a unique profile and making it look longer than it is. We find that this full-length dust cover eats up much of the recoil generated by the 10mm round. We first realized this several years ago when we reviewed their original 357 version and confirmed it on both the 45 ACP and now the 10mm models.
But it also gives Coonan a unique look so that these pistols will stand out in a crowd.
In the accuracy department, the Coonan MOT-10 shines owing to its superb trigger, recoil countering frame and the perfect grip angle of the 1911. Using Sig Sauer's 180-grain FMJ we shot sub 2" groups measuring 1.5 to 1.85 inches at 50 feet.
An extended slide release and thumb safety made the controls on this pistol very user-friendly. We liked the unique almost skip line checkering on the mainspring housing and it made the pistol very comfortable to shoot.
Coonan MOT-10 – The Bad
As a shooter, the Coonan MOT-10 is absolutely flawless. There are a few quirks, though.
Number one would be holster selection. Some 1911 holsters will fit well, others may not.  Until the production holster companies get caught up with new firearms such as the Coonan MOT-10 coming to market, most shooters will have to go the custom route.
Lastly, we think a full-length railed dust cover would be a great feature on these pistols. We prefer a rail on a pistol to adding night sights these days as we find a weapon mounted light more useful should the pistol need to be put into use in low light conditions. If you are running this in daytime shooting matches or as a hunting handgun exclusively, this may be a moot point, but for home defense we think it is a must.
Coonan MOT-10 – The Reality
The 10mm is one of those cartridges that has stood the test of time. We have heard it declared dead at least 3 times over the past 30 years and it keeps coming back with a vengeance.
It may not be the right round for everyone, but those who enjoy it are completely sold on it. The Coonan gives these shooters another option.
Coonan impressed us in the 1980s when we first saw their 357 Classic pistols. Over the years they continue to drive forward with sound design principles they came up with when building that model and are deploying them to other models to prove that like the 10mm, the 1911 will never die.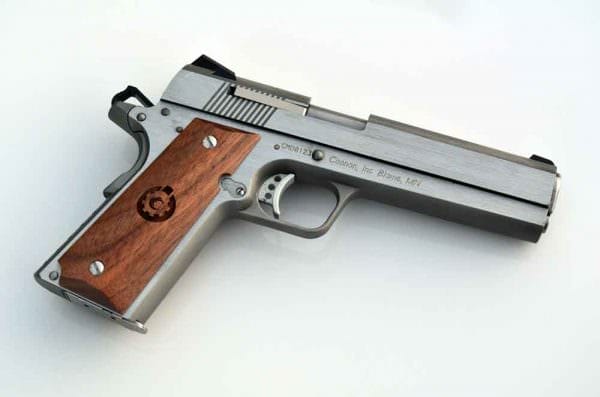 Coonan MOT-10 1911 Specs:

Model: Coonan MOT-10
Barrel length: 5"
Overall Length: 8″
Weight: 40oz (unloaded)
Height: 5.5″
Caliber: 10mm
Sights: Novak Style
Magazine Capacity: 8+1
MSRP: $1399


---
Coonan MOT-10 – Bonus Video
About Mike Searson
Mike Searson's career as a shooter began as a Marine Rifleman at age 17. He has worked in the firearms industry his entire adult life as a Gunsmith, Ballistician, Consultant, Salesman, Author and was first certified to teach firearms safety in 1989.
Mike has written over 2000 articles for a number of magazines, websites and newsletters including Blade, RECOIL, OFF-GRID, Tactical Officer, SWAT, Tactical World, Gun Digest, Examiner.com and the US Concealed Carry Association as well as AmmoLand Shooting Sports News.