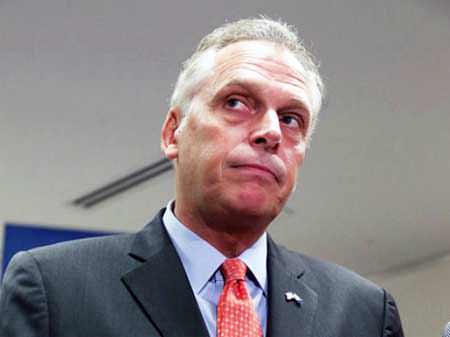 Virginia – -(Ammoland.com)- Virginia Governor McAuliffe wants to ban carry at any rallies or protests at the statue of Robert E. Lee in Richmond.
McAuliffe has no legal authority to do so, but is trying to find a way anyhow. The law or the Constitution have never slowed down McAuliffe.
He's looking at using the same kind of ban that state agencies currently have. If that is the case, the actual rules will be similar: carrying at the rally won't be illegal, but if they see you are carrying, they can ask you to leave. If you refuse, they could charge you with something like trespass. Concealed carry has its advantages. We'll just have to see how this shakes out.
This would be an emergency regulation, which is good for 18 months or until the next Governor throws it in the trash.
McAuliffe is going to look for a way to avoid any comment period on the proposed regulation, as I'm sure he knows the comments are not going to go in his favor.
For the immediate future, we will watch what comes of this proposed regulation and keep our options open, including possibly seeking an injunction against any firearm ban.
About Virginia Citizens Defense League, Inc. (VCDL):
Virginia Citizens Defense League, Inc. (VCDL). VCDL is an all-volunteer, non-partisan grassroots organization dedicated to defending the human rights of all Virginians. The Right to Keep and Bear Arms is a fundamental human right.
For more information, visit: www.vcdl.org.