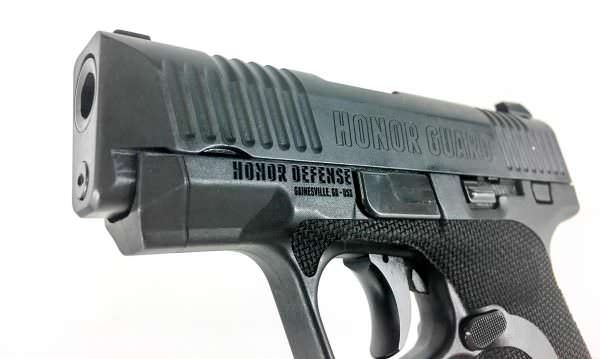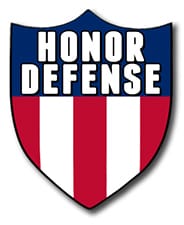 USA -(Ammoland.com)- Honor Defense is pleased to announce additional holster fitment for Honor Guard models.
In addition to the wide variety already available, Safariland and Bianchi now 14 different models to fit Honor Defense pistols. Specifically requested by law enforcement, the new models include retention and regular holsters.
There are now over 100 different holster options for Honor Guard models from top brands including: Alien Gear, BlackPoint, Blackhawk, CrossBreed, Crossfire, DeSantis, Galco, GearCraft, Kester Farms Tack, Milt Sparks, Robaldo, StealthGear, Stealth Operator, Tagua, Tuff, and others.
"We are pleased regarding fitment from Bianchi and Blackhawk as we support law enforcement whenever possible," added Gary Ramey, President of Honor Defense. They join a list of other top quality manufacturers that offer our customers a wide variety of holster choices.
Honor Defense pistols are All-American made handguns, designed for the concealed carry market, with more features than any other compact firearm.
Features include:
Striker-fired design that can handle 9MM +P loads
Snag-free sights (when drawing the pistol)
Ambidextrous slide catch and magazine catch
No trigger pull or tools needed for disassembly
Modular system with stainless steel chassis
Trigger with a wide face and a crisp 7lb pull
Short reset for a quicker second shot and better overall control
Custom texture design to provide a better grip in all situations
Replaceable back straps to allow customization
For more information on the Honor Defense or to learn more about the extensive line of highly regarded Honor Defense firearms, visit their website.
About Honor Defense:
Honor Defense firearms represent the next generation of modular handguns. Honor Defense firearms have more features than any other sub-compact pistol. Every part is manufactured in the U.S.A. to our highest standards. You can't buy a better pistol right out of the box. To create their pistols, Honor Defense secured input from a panel of professionals that have defended our nation or have extensive credentials in self-defense training.
For more information, please visit their website.