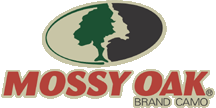 WEST POINT, Miss. -(Ammoland.com)- The Quality Deer Management Association (QDMA) has selected Mossy Oak Break-Up Country as its official camouflage pattern.
Effective immediately, QDMA and Mossy Oak will synergize their efforts to defend the attacks that come against the health of the nation's white-tailed deer herd and the overall right to pursue them.
Furthermore, they will work together to increase hunter recruitment and retention.
"Given that Mossy Oak is QDMA's longest standing corporate partner dating back nearly 20 years, embracing Break-Up Country as our official camouflage pattern was an easy decision," said QDMA CEO Brian Murphy. "Not only is Break-Up Country an excellent choice for deer hunting, but Toxey Haas and the entire team at Mossy Oak have a long and proud history of placing wildlife conservation ahead of profits, and for this we are honored to call them friends. Perhaps most importantly, our new partnership has strengthened our collective commitment to ensuring the future of white-tailed deer, wildlife habitat and our hunting heritage."
QDMA is a 501(c)-3 national non-profit wildlife conservation organization with a mission to ensure the future of white-tailed deer, wildlife habitat and our hunting heritage. Nearly 90 cents of every dollar go to QDMA's mission, with just 3 percent going to administration.
"Break-Up Country is our most popular pattern and it is an absolute honor that it was selected as the official pattern of the best conservation organization there is when it comes to white-tailed deer," said Toxey Haas, Founder and CEO of Mossy Oak.

"QDMA has played a vital role in educating society about the importance of whitetail herd health and management, along with ensuring that deer will have optimal habitat on both public and private land for generations to come. That's what Mossy Oak is all about. That's why we have supported QDMA's mission for nearly 20 years and are beyond excited to continue doing so."
To join QDMA and support their mission, or for more information, visit https://www.qdma.com/. To learn more about Mossy Oak, visit their website.
About QDMA:
Based in Bogart, GA and founded in 1988, the QDMA has more than 60,000 members in all 50 states and several foreign countries. Since the beginning, QDMA has worked to educate its members and all deer hunters about the benefits of the Quality Deer Management (QDM) philosophy. This effort – aided by the support of numerous member-volunteers, corporate sponsors, and other QDM advocates – has rapidly increased awareness and implementation of QDM throughout North America, resulting in healthier, more balanced deer populations and more rewarding hunting experiences.
About Mossy Oak:
Haas Outdoors Inc. is headquartered in West Point, Miss., was established in 1986 and is home of Mossy Oak. For more than 30 years, Mossy Oak has been a leading outdoors lifestyle brand that specializes in developing and marketing modern camouflage designs for hunters and outdoors enthusiasts. The Mossy Oak Brand and patterns can be found on a multitude of products worldwide. Haas Outdoors Inc. is the parent company of Mossy Oak, BioLogic, Mossy Oak Productions, MOOSE Media, Nativ Nurseries, Nativ Living, GameKeepers, GameKeepers Kennels and Mossy Oak Properties. Mossy Oak is the official camouflage of the National Wild Turkey Federation, Ducks Unlimited, Quality Deer Management Association and Mack's Prairie Wings and the official pattern of B.A.S.S. and Cabela's Collegiate Bass Fishing Series.
Follow Mossy Oak on Facebook, Twitter, Instagram, Google+, Pinterest and YouTube.