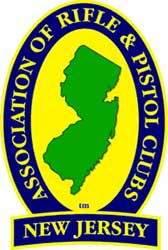 New Jersey – -(Ammoland.com)- In an unprecedented event, Lieutenant Governor Kim Gaudagno delivered the keynote address to multiple standing ovations at Association of New Jersey Rifle & Pistol Clubs's 81st annual meeting and luncheon on Sunday, October 15 2017 at the Grand Summit Hotel in Summit.
Guadagno is the Republican candidate for Governor in the November 7 2017 election.
"The Lieutenant Governor's historic appearance marks the first time that a high-level member of the New Jersey executive branch has addressed an annual meeting of law-abiding gun owners," said Association of New Jersey Rifle & Pistol Clubs (ANJRPC) Executive Director Scott Bach.

"We are grateful to Lieutenant Governor Guadagno for making this bold public statement of support of firearms owners and the Second Amendment."
Association of New Jersey Rifle & Pistol Clubs was inundated with media inquiries about the Lieutenant Governor's appearance, with one reporter even attempting to gain entry to the meeting despite it being closed to the press.
The meeting was attended by an enthusiastic crowd, including other elected officials and candidates for office. ANJRPC President Kathy Chatterton led the meeting off with a discussion of the Association's activities and achievements over the past year.
Along with other reports provided by ANJRPC officers and committee chairs, several special reports were given. NRA-ILA Grassroots Coordinator Christian Ragosta outlined what the NRA is doing for New Jersey, including hiring several full-time staff in New Jersey to coordinate grassroots activities leading up to November 7.
Also giving special reports were ANJRPC lobbyist Rob Nixon who presented a legislative report summarizing the current political climate in Trenton, attorney Dan Schmutter who provided updates on the ANJRPC's Permitting StrikeForce™ and several cases related to gun rights in New Jersey. Assemblyman Anthony Bucco (R25) took the podium to urge attendees to support pro-2A candidates statewide.
Other public officials in attendance included Freeholders Deborah Smith (Morris County) and George Graham (Sussex County). Following the reports, the meeting was opened to the audience for a lively Q&A session.
In her keynote address, Lieutenant Governor Guadagno discussed New Jersey Second Amendment issues and a variety of other issues, including taxes, healthcare, banking, and other matters affecting residents of the state.
About Association of New Jersey Rifle & Pistol Clubs:
The Association of New Jersey Rifle and Pistol Clubs, Inc. is the official NRA State Association in New Jersey. Our mission is to implement all of the programs and activities at the state level that the NRA does at the national level. This mission includes the following: To support and defend the constitutional rights of the people to keep and bear arms. To take immediate action against any legislation at the local, state and federal level that would infringe upon these rights. Visit: www.anjrpc.org