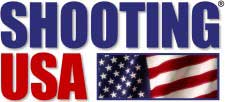 Nashville, TN -(AmmoLand.com)- It takes three guns and lots of ammo to claim a Championship in the USPSA's Multi-Gun Nationals. It's a true test of manipulating pistol, rifle and shotgun under pressure on run-and-gun courses of fire at the Pro Gun Club in Henderson, Nevada. The U.S. Army Marksmanship's SFC Daniel Horner aims to win his ninth National Championship in the Tactical Division!
Plus, Cleveland recalls 75 years of history at the I-X Center, from the days it built Tanks for the wars. It's a special homecoming for those who worked at the Cleveland Tank Plant, now remembered for its contribution to the pursuit of democracy.
Then, they called it Hitler's Garand. The Gewehr 43, is one of History's Guns. And Ken Hackathorn is training us to shoot like John Wick.  Tune in to Outdoor Channel this week! 
AIR TIMES BY TIME ZONE
Eastern Time: Tuesday 3:00 PM, Wednesday 9:30 PM, 1:30 AM (Thurs)
Central Time: Tuesday 2:00 PM, Wednesday 8:30 PM, 12:30 AM (Thurs)
Mountain Time: Tuesday 1:00 PM, Wednesday 7:30 PM, 11:30 PM
Pacific Time: Tuesday Noon, Wednesday 6:30PM, 10:30 PM
Shooting USA is listed as a one-hour show in your cable menu.
Get Anniversary Commemorative Shooting USA Challenge Coin! 
It's a limited edition collectable noting 25 years of the first and longest-running gun show to appear on network television. The offer is combined with a personalized and autographed photo of Jim Scoutten, America's best-known firearms industry and gun sports reporter.
Precision Rifle & Fast Draw
The sports of Precision Rifle and Fast Draw could not differ more, so it's no suprise each has its own event in different parts of the United States. John Scoutten competes with his precision rifle at the Bushnell GAP Grind in Tennessee, where he welcomes a new shooter to the sport. Then, another crew heads to Nevada for the Fast Draw World Championship, as competitors shoot their single-action revolvers for fast times. Stay tuned for the action!
Watch Shooting USA on YouTube!
Subscribe to the Shooting USA YouTube Channel to watch Pro Shooter Profiles, Pro Tips, History's Guns, and more! And, be sure to "Like" Shooting USA on Facebook, and "follow" us on Instagram too.
About Shooting USA:
Jim Scoutten, AmericaÌs Most Watched Firearms Reporter, has been on the beat for 25 years, reporting the stories of the Shooting Sports and the firearms Industry. The show produces a series of popular segments focusing on historical guns, the personalities in the sport and industry, insider reports from gun tests, and practical tips from shooting sports pros. The show appeals to shooting sports enthusiasts of all ages and skill levels by providing practical tips on safely handling, modifying and repairing their favorite guns.
For more information, please visit www.ShootingUSA.com.