by Rick Tedrick, Chief Financial Officer, The NRA Foundation Note: This article was originally posted on NRA Blog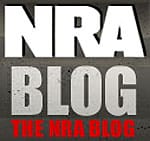 USA -(Ammoland.com)-  This summer I had the great fortune of meeting the 46 inspiring young adults who came from all over the country to participate in the 2017 National NRA Youth Education Summit (Y.E.S.). In addition to observing their formal debates on a number of significant topics, I was honored to be the guest speaker at the final awards banquet that wrapped up their special week on Saturday, July 29. With that valuable time to address this group of future leaders, I focused on three topics relevant to that and every age group: family, freedom and friends.
Family is something that grounds us and assists in developing who we are. As someone who was fortunate to grow up in a very loving family with a strong mom and dad and four terrific, involved grandparents, I recognize the invaluable impact that has had on my life. After sharing stories about my first shooting and hunting experiences with my dad as well as a post-college cross-county road trip with my grandparents—both important opportunities for bonding and making lifelong memories—I encouraged the group to take the lessons from their own families and build on them.
Freedom is something that a lot of us take for granted. I know that when I was their age, I did not understand the concept like I heard them talk about it at Y.E.S. I don't think it was until I started working at the NRA in 1998 that I truly understood what freedom really means. My time at the NRA has continued to reinforce it as I have met many men and women, including Oliver North, Joe Foss, Charlton Heston and others, who have fought for our country and the preservation of our Constitution.
When I think of freedom, I think of all parts of the Constitution. And when I heard the students present their formal debates, which they handled extremely well, it highlighted the value of exercising the First Amendment right to freedom of speech.
Friendship is something that emerges as the theme of Y.E.S. During the week, students meet peers and make friends from all over the country—many of them will stay in touch for the rest of their lives. Friends like that can offer certain support and understanding that family members sometimes can't. It is no coincidence that we named our fundraising program "Friends of NRA."
One important thing I have learned about friends is that, while they may always be there for you, they don't always have to agree with you. I have friends with whom I disagree on political views and other issues, yet we stay friends. We can agree to disagree and respect each other's opinions. This ability to come together despite our differences is what makes America great.
As I concluded my discussion with the Y.E.S. group, I encouraged these young leaders to take back all their experiences from the week to their family, friends, and communities at home. And now I encourage all of you, as I did them, to never take family, freedom or friends for granted.
After I had a chance to speak, several Y.E.S. participants shared their own comments and stories about family, freedom and friends. It was so heartening to listen to rising juniors and seniors in high school who have such a positive view on these pillars of American community and citizenship. I came away from Y.E.S. knowing that America is great and the future is promising.
Click here to learn more about NRA's Youth Education Summit and how you can gain the experience of a lifetime.