By John Crump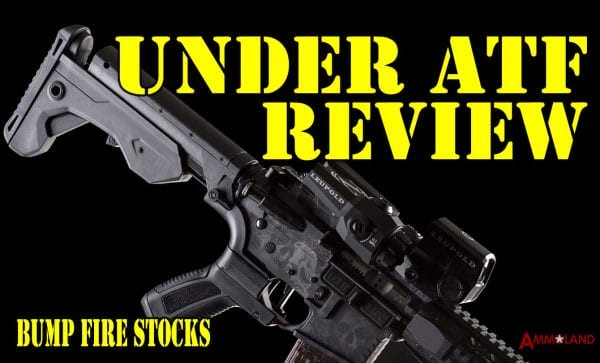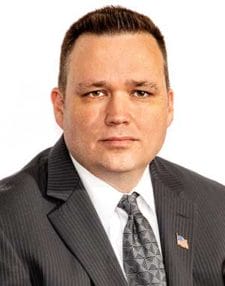 U.S.A. –-(Ammoland.com)- The National Rifle Association has announced that it supports the review of bump fire stocks to see if they are in accordance with current federal law.
This announcement came to the shock of a lot of NRA members who want the NRA to protect their firearms rights. A lot of people feel this was deja vu to when the NRA supported the banning of sales of new automatic weapons during the 1980s.
Bump stocks were found on atleast two of the rifles that Stephen Paddock used to mow down people in Las Vegas as they attended a concert. People on the left have been quick to contend without bump stocks that Paddock would not have been able to kill as many people as he did.
This announcement comes on the heels of a report of a Republican-led bill to ban the sale of bump stocks that is being sponsored in the House of Representatives by Rep. Carlos Curbelo (R-Fl).
"I think we are on the verge of a breakthrough when it comes to sensible gun policy," Curbelo said of his bill. Then stated that bump stocks are in the "outer limits of what the law allows, in this case, something that we strongly believe should be illegal."

According to Curbelo bump stocks are "This is such a blatant exploitation of the law, circumvention of the law, that the growing bipartisan consensus."
He claims to have the support of other Republicans in the house. It remains to be seen if he has enough support to get it through the Republican-controlled House.
Curbelo's idea is to have a total and complete ban. In fact, he said under his bill that, "no one can have them, no one can make them, no one can transfer them." He is unapologetic in his stance and is using the rhetoric that we have seen coming from the left for years.
When asked if there was a slippy slope to more gun control Curbelo said, "Do the right thing every time. It's obvious that this is a flagrant circumvention of the law, and no member of Congress should support any circumvention of existing law." He ignored the fact that bump stocks have been around for many years, that almost any semiautomatic weapon can be bump fired without any special tools, and never used in a crime before Las Vegas.
It seems more and more likely that a ban on bump stocks will happen. Hopes of a veto if such a bill when it reaches the president's desk is also waning. According to White House Press Secretary Sarah Sanders, President Trump would be open to discussion on banning bump stocks.
Only a few days ago it looked like we would get suppressors off the NFA list and now it is looking more likely that we will get more gun ban laws. If you haven't done so, please contact your representatives and let them know your displeasure with this bill. Also, make sure you call the NRA and let them know that it is their mission to stand up for your gun rights.
About John Crump
John is a NRA instructor and a constitutional activist. He is the former CEO of Veritas Firearms, LLC and is the co-host of The Patriot News Podcast which can be found at www.blogtalkradio.com/patriotnews. John has written extensively on the patriot movement including 3%'ers, Oath Keepers, and Militias. In addition to the Patriot movement, John has written about firearms, interviewed people of all walks of life, and on the Constitution. John lives in Northern Virginia with his wife and sons and is currently working on a book on the history of the patriot movement and can be followed on Twitter at @crumpyss or at www.crumpy.com.