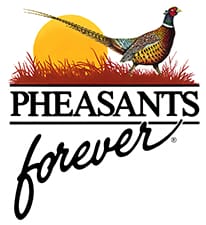 ST. PAUL, Minn. -(Ammoland.com)- Pheasants Forever's Rooster Road Trip 2017, an annual digital showcase of upland hunting on public land habitat and access projects, takes to the field October 9th – 13th.
This year launches a new theme, Bucket List Bird Hunts, showcasing world-class upland adventures that are available to any upland hunter.
From central Montana, the Rooster Road Trip will highlight an array of publicly-accessible lands, many of which Pheasants Forever has played a significant role in creating through land purchases, local projects or legislative action.
Rooster pheasants, sharp-tailed grouse and Hungarian partridge inhabit the vast prairies of central Montana, against a magnificent backdrop of island mountain ranges.
From Wildlife Management and Block Management Areas to Bureau of Land Management properties and Waterfowl Production Areas, all the hunting on this bucket list adventure will take place on land any uplander can enjoy.
"Public lands have never been more important, and Pheasants Forever is an integral part of the public lands and access movement," says Anthony Hauck, Pheasants Forever's director of public relations. "The organization is working harder than ever to permanently conserve public lands, restore and manage habitat on existing public tracts, and advocate for CRP and other habitat initiatives that can be enrolled in walk-in or other access programs. At the center of it all is upland habitat. With its multitude of public access, Montana is the ideal spot for a Bucket List Bird Hunt that's available to any American upland hunter."
Bucket Lists Bird Hunts, Vol. 1 Details
Trip Dates: Monday, October 9th – Friday, October 13th
Highlighted Region: Central Montana
Rooster Road Trip Hosts: Pheasants Forever's Anthony Hauck, Andrew Vavra, and Logan Hinners
Follow along: Facebook | Twitter | Instagram | Web
Any follower who joins or renews their membership with Pheasants Forever through the Rooster Road Trip webpage will receive an exclusive Browning Flashback Cap and be entered to win a new Browning Citori 725 Feather 12 gauge over/under shotgun and Birchwood Casey gun cleaning kit (in addition to all the standard benefits of Pheasants Forever membership).
Rooster Road Trip 2017 Sponsors:
Rooster Road Trip 2017 sponsors include Apple Autos, Birchwood Casey, Browning, Camp Chef, Federal Premium Ammunition, Garmin, Irish Setter Boots, ORCA Coolers, Ripcord Rescue Travel Insurance, Ruff Tough Kennels, SoundGear and ZEISS.
About Pheasants Forever:
Pheasants Forever, including its quail conservation division, Quail Forever, is the nation's largest nonprofit organization dedicated to upland habitat conservation. Pheasants Forever and Quail Forever have more than 149,000 members and over 700 local chapters across the United States and Canada. Chapters are empowered to determine how 100 percent of their locally raised conservation funds are spent; the only national conservation organization that operates through this truly grassroots structure. Since creation in 1982, Pheasants Forever has spent $708 million on 517,464 habitat projects benefiting 15.81 million acres nationwide.