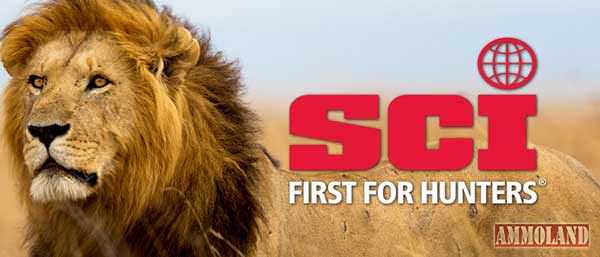 USA -(Ammoland.com)- In 2018, Safari Club International has a new home for its last convention for several years in Las Vegas– the Las Vegas Convention Center. In recent years, the convention has been at Mandalay Bay.
From Jan. 31 through Feb. 3, 2018, the new Headquarters Hotel will be located at MGM Grand across the street from the Mandalay Bay. The 2018 convention show floor will be located at the Las Vegas Convention Center.
This planned move started back in 2013 when the Mandalay Bay did not have open dates for SCI's convention. The Las Vegas Convention Center, the largest convention facility in the city with over 2 million square feet of exhibit space, stepped in and offered SCI a great location and great dates for its 46th Annual Hunters' Convention.
SCI provides complimentary shuttles to and from the Las Vegas Convention center and its hotels. SCI can provide attendees with everything needed to find and book their next destination to hunt and fish.
The SCI convention is not just for hunters, though. It is for Sportsmen and Sportswomen of every type. It truly is an amazing event, with six continents under one roof. Exhibitors offer a wide array of fabulous custom works in guns, art, wildlife jewelry, taxidermy, furniture and gear. SCI will be located in the Center and North Halls, with over 2,200 booths and 1,100 exhibitors.
After the 2018 SCI Las Vegas convention, SCI will not be back in Las Vegas until 2022, when SCI celebrates its 50th Anniversary.
Take a "Walk on the Wild Side" and book your room now at the MGM Grand at www.showsci.org/hotels while discounts are available. Everyone recommends staying for the entire four-day show to shop and to enjoy the nightly entertainment.
Well-known comedian Tim Allen will perform at the Wednesday night opening gala dinner and auction. Tim, known as Tim the Tool Man for years, more recently became well-known for "Last Man Standing."
Closing the event on Saturday night, keynote speaker Chris Cox, the executive director of the NRA Institute for Legislative Action, will provide an insider's insight into the most asked questions about today's political issues.
Register now to get a discounted badge for this spectacular event. If you're not a member, it's easy to join. The convention is just one of the many benefits that are available.
Nearly $10 million in hunts, guns and more will be sold during the daily live and silent auctions. You've got to be there to see what only the mind can dream. And these dreams will come true! Come and explore the possibilities. Bid on hunts from around the world or right here at home. Search for your next trip, using SCI's online auction browser.
The money raised during the convention provides the majority of the crucial funds SCI needs to protect the hunting heritage. Over $15 million was raised during the 2017 convention to fund SCI and SCI Foundation programs benefitting Hunter Advocacy and Conservation..
Safari Club International's 46th Annual Hunters' Convention is to be held Jan. 31 – Feb. 3, 2018 at the Las Vegas Convention Center.
To register to attend, click here.
About the SCI Hunters' Convention:
Safari Club expects upwards of 24,000 international hunters to visit Las Vegas, January 31-February 3, 2018. The SCI Hunters' Convention represents the largest and most successful event to raise money for advocacy to protect hunters' rights. The 2018 Hunters' Convention will be held at the Las Vegas Convention Center with over a million square feet of exhibits and almost 1,000 exhibiting companies.
Book rooms at http://www.showsci.org/hotels/
Becoming an SCI Member:
Joining Safari Club International is the best way to be an advocate for continuing our hunting heritage and supporting worldwide sustainable use conservation, wildlife education and humanitarian services.
JOIN NOW: https://www.safariclub.org/join-and-participate/join-now
About Safari Club International:
First For Hunters is the leader in protecting the freedom to hunt and in promoting wildlife conservation worldwide. SCI has approximately 200 Chapters worldwide and its members represent all 50 of the United States as well as 106 other countries. SCI's proactive leadership in a host of cooperative wildlife conservation, outdoor education and humanitarian programs, with the SCI Foundation and other conservation groups, research institutions and government agencies, empowers sportsmen to be contributing community members and participants in sound wildlife management and conservation.
Visit the home page www.safariclub.org or call 520-620-1220 for more information.