Gun reporter, Josh Wayner, reviews the Sig Sauer SIG716G2 DMR Rifle with the Sig TANGO 6 Scope and Match grade Ammo.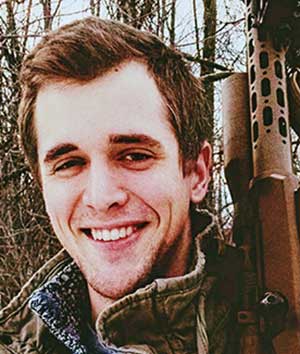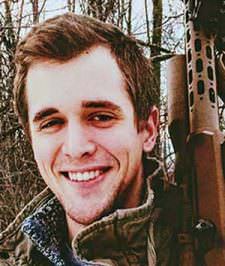 U.S.A. –-(Ammoland.com)- Sig Sauer has come a long way in the last few years. I always appreciate a company that wants to make things that people want and actually listens to customer demand. Demand these days is something of a different animal than it was even ten years ago.
Companies today struggle for innovation in the wrong places and advertise to an ignorant target audience. Sig Sauer, unlike so many others, is a company that went above and beyond to become something to everyone. They are a complete systems provider and their Sig Sauer SIG716G2 DMR Rifle and TANGO 6 optic. Add in match ammo to form a system that is second to none.
For this review I decided that I wanted to use only Sig Sauer products. I know that lots of people reading this will sit back and shake their heads, but there is reason behind my madness. The thing that I wanted to evaluate was how good of a complete system that Sig Sauer can make. They are the only large company on the market today that is actively producing weapons, ammo, and accessories under their own label and each is stellar in their own right.
SIG Sauer Elite Performance Match Grade Ammunition
The first part of this review will be Sig's ammo. I have shot long range rifle for many, many years and have loaded somewhere in the ballpark of 10,000 rounds of match .308 Winchester among others. I am an expert on the .308 and consider it to still be a better all-around caliber than any 6.5 or fad caliber could ever hope to be. There is a reason that the .308 is the baseline standard for every other caliber today: there is nothing it can't do, despite the fact that some niche calibers can do specific things better. Sig Sauer, in my educated opinion, makes some of the best factory match .308 available today.
I received two loads from Sig, 168 and 175gr, both open tip match. I fired ten rounds of each load over an Oehler 35P chronograph at a distance of five feet from the muzzle on a 70 degree day. The 168 gr load, from the 716's compact 16" barrel, averaged 2477fps while the 175gr came in at 2363fps. These are excellent velocities from a short gas gun and I was happy to see that Sig did not run up the pressure on these. I believe that the .308 is best when loaded modestly yet intelligently. I expect that, even though I only fired a few hundred rounds, that the G2's barrel will have several times the accurate life of smaller, hotter calibers. .308 rifles with this type of ammo just seem to last forever.
Sig's ammo is exceptionally accurate out of this setup and the group size for ten shots measured a striking .75" at 100 yards for both loads. I went out to 200 yards and again printed tiny groups. The 175gr load squeaked past the 168 with an average group size of 1.4" for ten shots, while the 168 managed a still impressive 1.6" for ten shots. The fact that the accuracy from the box was sub-MOA for a piston operated .308 is amazing. Phonies and mall ninja types will disparage this, but these aren't three-round groups with cool-down time. These were ten-shots at a time from a field position without a cool-down. I'd say that the Sig ammo impressed me and it continued to impress me as I tested the gun.
Sig Sauer SIG716G2 DMR Rifle
The weapon itself was completely reliable throughout testing. I pushed this gun good and hard and it wouldn't stop. The first thing that you will notice upon handling, aside from the exceptional fit and finish, is how slick the bolt is. I have shot lots of .308 AR rifles over the years and all tend to suffer from a stiff action and rough ejection. Not so with this baby. The recoil is super soft and follow-up shots are nearly instant.
The Sig Sauer SIG716G2 DMR Rifle comes equipped with several features that I find to be a good choice considering the intended use. The first good thought is the Giselle 2-stage trigger. I love this brand of trigger and it makes the DMR a dream to keep on target. The second is the type of stock. I read a review of this gun recently where it was said that the gun suffered aesthetically and functionally because of the Magpul CTR stock. I completely disagree with this. The stock isn't meant to be a full-on sniper stock, mostly because this isn't supposed to be a full-on sniper rifle. The gun is called a DMR, or Designated Marksman's Rifle, for a reason. It handles like a big carbine while allowing the precision on a purpose-built, but arguably more unwieldy, bolt-gun.
The stock is adjustable for length of pull which makes it fantastic around vehicles and in confined spaces. The CTR has a locking lever on it that takes the wiggle out, a necessary feature for squeezing out accuracy. The gun also features other great ideas like a full-length 20MOA rail, a very effective muzzle brake, fully ambidextrous controls, and an adjustable gas selector.
Sig Sauer Tango6 3-18X44Mm First Focal Plane Rifle Scope
Finishing out the complete system is the superb SIG TANGO 6 3-18x44mm FFP MOA Scope. This thing is a beast and is loaded with features to include MOTAC motion-activated illumination, LockDown zero turrets, LevelPlex anti-cant system, and a thick 34mm tube. Sig also included a set of their rings to go with this optic. As a seasoned long-range shooter, I was very impressed with a number of things that Sig managed to fit into this scope.
I have shot barebones for years and these features are so well thought out that it is a wonder how I got along without them for as long as I have. This is a scope designed for discerning shooters and would be at home on any precision rifle.
Zeroing the complete system was a snap thanks to the intuitive features and I was off to the races. As you already may have guessed, I put the weapon through its paces at the normal ranges under controlled settings. This is pretty boring with a gun as good as this and group shooting only proves how well I can repeat the trigger-pulling process. I decided that it would be a good idea to use the gun in the way it was intended and I simulated a variety of scenarios that would be found in a Law Enforcement or hunting situation.
According to the American Sniper Association's report on the topic, the average shot for a police sniper shot was approximately 51 yards, with about three-quarters of those shots being taken with a .308 Win. For any concerned, the ASA is a very reliable source for this type of real-world information and gives a factual context to the make-believe that so many enthusiasts engage in across a variety of sports and groups. I maintain no affiliation with the ASA, however, I think that their information is second to none and very reliable.
I parked my car out on the range and got into some difficult positions while in tight confines and in close proximity to my targets. I did headshots on hostage-takers and fired through some replica barriers including a pane of glass and a scrap car door. The soft recoil and adjustable stock made the gun a dream in a tight place and the power and accuracy of the Sig ammo made these replicas of difficult shots a breeze.
I decided to take the system out to longer range and got out to a friend's private 900-yard stretch. I did my firing all the way out and found that the complete system as provided is extremely capable and was able to print ten-shot groups on steel plates at 900 yards in field positions ranging from the smallest at about 8" to a maximum of 17" when the wind picked up a little. For the real-world shooters reading this, you know that this is an extraordinary performance from a production gun and ammo. The mirage on the day of that test was merciful as the resident heat wave had just broken and vision was clear the whole way out. The more impressive performance came at medium range where ringing steel and hitting IDPA targets from 300-700 yards was just a matter of holding over and firing. Is this gun made to compete at these distances? No. This is a gun that isn't meant for games and shooting points, but it can certainly outrun others in its class and then some.
Sig Sauer impressed the hell out of me with what they are capable of offering as a turn-key rifle package. Not only has Sig continued to innovate and create great products, but they do so in a way that allows police departments and other agencies to have a one-stop source for their needs. I think that Sig Sauer isn't just a complete systems provider, they are THE complete systems provider for today's most demanding customers.
---
NUTNFANCY: Sig 716 G2 DMR Review
---
About Josh Wayner:
Josh Wayner has been writing in the gun industry for five years. He is an active competition shooter with 14 medals from Camp Perry. In addition to firearms-related work, Josh enjoys working with animals and researching conservation projects in his home state of Michigan.