The S&W Model 360 .357 Magnum revolver delivers better accuracy for the size than any other maker's options and it does so with less bulk and far more style.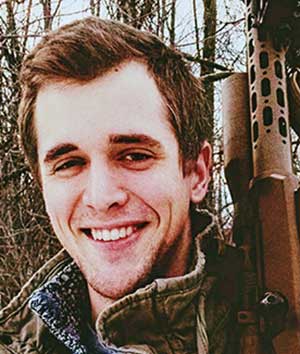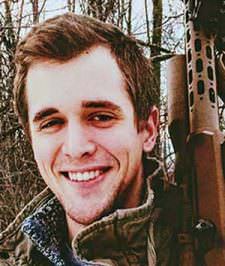 U.S.A. –-(Ammoland.com)- Smith and Wesson, a company known for being the premier maker of wheelguns in the world has, remarkably, managed to again put a new spin on the wheel with their new Model 360.
At first glance, this little revolver looks just like any other snub out there these days, but looks can be deceiving. The tiny gun is a J-Frame, which just so happens to be a type of gun that I have extensive knowledge of. I've had the pleasure of reviewing and shooting many of S&W's smallest revolvers and I have been uniquely surprised by the benefits and unique characteristics of each.
I would go so far as to say that there is more product diversity between two different models of J-Frame than the entire line of 'perfect' pistols combined. You can pick up a Model 43C and a Model 60 PC and, despite the same frame size, have complete variation in materials, caliber, sights, mode of fire, and weight. The J-Frame can be carried by anyone, but it is far from a one-size-fits-all like the offerings from other manufacturers.
Smith & Wesson Model 360 .357 Magnum /.38 S&W Special +P Revolver
This constant innovation has blessed every product line in Smith's stable. I visit the Smith and Wesson site fairly often to get new ideas for articles and I find that I see guns that I've not seen before with features I may have missed. The S&W Model 360 revolver is, despite being a newer model, already is a contender for modern classic.
The Model 360 is extremely light at approximately 15oz empty and just over 16 with all chambers full. The light weight is simply awesome for carry and the gun just vanishes into a pocket. My favorite pistol, my Smith and Wesson Model 642, is technically the same weight but it feels somewhat heavier in my hands. I think this comes from the fact that I can get a full hand on the FDE rubber grips of the S&W 360 while I have a set of slightly heavier Hogue Piranha grips on mine that make it feel more front-heavy.
Balance on the 360 is fantastic. The small gun handles like a much larger revolver and points naturally. Sights are a traditional set-up with a red fixed front ramp and a fixed notch rear. The barrel features a shroud to protect the ejector rod and has attractive lines that complement the smooth cylinder and frame.
Speaking of the frame, it is constructed of the strong and light Scandium Alloy. This material is heavily used in S&W's lightweight guns and can bring down the weight of even the largest of their weapons. It is finished in a very even black and matches the other features of the gun.
The five-shot stainless cylinder is another unique feature of the Model 360. It is the only J-Frame that features a smooth, unfluted exterior and is coated in a very durable PVD. I personally find this smooth look to be very interesting and again shows that S&W is ready and willing to change things up in small but important ways.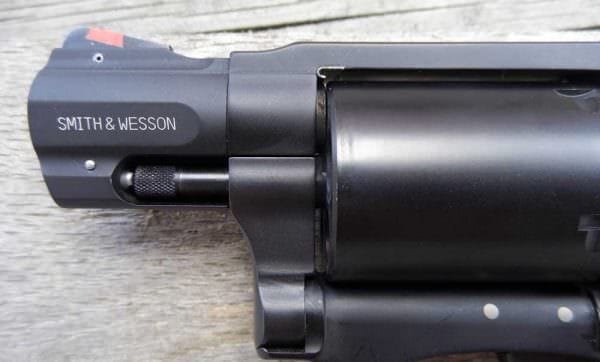 The trigger is simply amazing for a production gun. I have never been disappointed by a J-Frame trigger and this one was a step above. The double action is very smooth and easy while the single action pull is comparable to some of the Performance Center handgun's line. The trigger breaks clean and allows great accuracy.
I fired several kinds of ammunition out of this gun to include both .357 Magnum and .38 Special. I find that these guns always shoot the best with .38 loads instead of the .357 variety and this one was no different. Sure,
I will get some people that will debate me on this, but I shoot a bunch and I have taught a bunch of people to shoot and nobody that I know would trade an extra hundred feet per second for the parabolic increase in blast and recoil.
I fired the Model 360 over an Oehler 35P chronograph on a 70 degree day while five feet from the muzzle. Velocities listed below are an average of ten shots.
Buffalo Bore 150gr WC .38SPL ———————860fps
Buffalo Bore 158gr Heavy .38SPL +P ————-989fps
Buffalo Bore 125gr Heavy JHP+P .38SPL +P—–985fps
Fort Scott 81gr .38SPL +P—————————-905fps
Sig Sauer 125gr V-CROWN .38SPL +P————-895fps
Black Hills 100gr Honey Badger .38SPL +P——1056fps
Black Hills 125gr JHP .38SPL +P———————843fps
Sig Sauer 125gr V-CROWN .357 Mag————-1153fps
Black Hills 125gr JHP .357 Mag———————1156fps
Of great interest to me was the number of new and innovative ammunition offerings I was able to test for this article. I regret to say that I was unable to test the individual loads on gel or against clothing, but I found that I was in possession of some of the most interesting commercial loads currently available.
The Black Hills Honey Badger line is something that you will be seeing more of in my work as it is some of the most radical stuff I've tried out in recent years. I shoot upwards of 3000 rounds a year from my own Model 642 and this is what I am carrying in my own gun now. The 100 grain bullet offers performance just below full-house .357 Magnum with none of the blast and recoil. It only took me a few rounds to decide that this was my new go-to. It is the most accurate .38 Special load I have fired and produced 2" groups at 25 yards for five shots with the Model 360.
In addition to the excellent Black Hills loads, I received a new load from Fort Scott. You will be seeing more Fort Scott in the days to come from me, as they offer unique solid spun copper bullets.
Sig Sauer again impressed me with their ammunition in both .357 and .38. I became a fan of Sig ammunition when I began testing it in .45ACP earlier this year and have been blown away, so to speak, with the quality that they can deliver. Both Sig loads shot accurately and delivered five-shot groups of 2.5-3" at 25 yards. Keep in mind that this is fantastic performance for this caliber and any handgun in general.
Lastly, Buffalo Bore brought some of real wrist-wrenchers to the table. I have shot Buffalo Bore for a number of years and have always trusted them to deliver great power. That power is a bit much in a one pound gun, especially with the 158gr +P load in .38 Special. The old-school lead rounds shot well, but I could tell that the 360 had a distinct preference for medium weight, fast-moving jacketed or solid bullets. The Buffalo Bore loads shot a bit wider at an average of 4" for five shots across the board at 25 yards.
I moved closer and shot the gun in some defensive drills at or inside 7 yards on IDPA targets using only the double action pull. The Sig and Black Hills .38 loads shined here as I was able to rattle off all five shots in under a second in most cases and kept virtually all my shots inside the boiler room of my cardboard bad guy. I did a fair amount of point shooting and again discovered that the low-recoil/high speed rounds did the very best of any.
Smith and Wesson has managed to do it again with the S&W Model 360 .357 Magnum / .38 S&W Special +P Revolver , and by 'again' I mean that they have successfully integrated the most modern materials and features into a gun that shoots as good as it looks. This little weapon delivers better accuracy for the size than any other maker's options and it does so with less bulk and far more style. If S&W keeps this trend of innovation up, I'm sure we will see some more outside-the-box products in the months to come.
---
Need a 2nd opinion? Check this video where TFB TV Reviews the same handgun:
---
About Josh Wayner:
Josh Wayner has been writing in the gun industry for five years. He is an active competition shooter with 14 medals from Camp Perry. In addition to firearms-related work, Josh enjoys working with animals and researching conservation projects in his home state of Michigan.