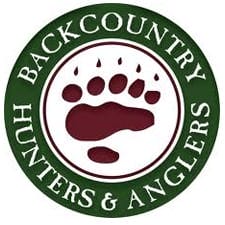 MISSOULA, Mont. -(Ammoland.com)- As the battle for the future of our public lands and waters heats up, Backcountry Hunters & Anglers is issuing an open invitation to sportsmen, sportswomen and others who treasure our wild places and outdoor opportunities to attend BHA's 7th annual North American Rendezvous, to take place in Boise, Idaho, April 12-14, 2018.
"Lighting the Campfire" is the theme for the 2018 Rendezvous, with BHA's biggest party featuring events, speakers and hands-on seminars that will unite us as backcountry enthusiasts, denizens and defenders. Highlights include BHA's 2nd annual Campfire Storytelling event, featuring Steve Rinella and Remi Warren among others, the first annual Backcountry Film Fest and the first national BHA Hike to Hunt event, as well as returning favorites like the Backcountry Brewfest and hotly contested Camp Chef Cookoff.

"I've been looking forward to our 2018 Rendezvous since we closed down the party in Missoula," said BHA President and CEO Land Tawney. "The opportunity to bring our family together from all corners of North America results in an energy that's nothing short of electric. Since BHA was formed around a campfire in Oregon, our collective dedication and drive has built a blaze that can't be extinguished. Buy your tickets now. This sucker is gonna sell out!"
Backcountry Hunters & Anglers – The Sportsmen's Voice for Our Wild Public Lands, Waters and Wildlife – is pleased to announce our 7th Annual North American Rendezvous. Our biggest party of the year will be held April 12-14, 2018, in Boise, Idaho.
Over the past six years, the BHA Rendezvous has attracted passionate backcountry sportsmen and women from across the continent. Attendance has grown by leaps and bounds, and we are on target for another year of record crowds, dynamic energy and good times for this year's expansion into The Boise Centre.
The three-day event is a bastion of camaraderie for hunters and anglers, starting with a daylong volunteer training on Friday, with an evening highlighting local brews at Friday's "Beers, Bands & Public Lands" featuring local breweries and cideries; and BHA's first-ever Backcountry Film Fest. Saturday is chock full of seminars by special guests including hunter and advocate Randy Newberg and First Lite's Ryan Callaghan, and the afternoon will also feature the presentation of our annual awards. On Saturday night, our headlining 2018 Campfire Stories event will spotlight Steven Rinella of MeatEater, Remi Warren, and more.
Insider tip: Get a jump on our 2018 Rendezvous and attend our third Field to Table Dinner on Thursday night. This fundraising event stars a wild game feast and a roster of accomplished chefs, including renowned chef and author Hank Shaw and wilderness chef and author Randy King. Featured in Saveur, the evening tells the stories of BHA members' hunting, fishing, and foraging adventures against a unique backdrop. The Field to Table Dinner is sure to sell out quickly, so get your tickets while you can!
Boise itself is a hub for the outdoors. Learn more here about activities you can do right in town, and don't forget to explore opportunities statewide as well.
Registration for the entire weekend, including the Campfire Storytelling, Backcountry Brewfest and Backcountry Film Fest, is available now.
Backcountry Hunters & Anglers was formed around an Oregon campfire in 2004. With chapters in 35 states, two Canadian provinces and Washington, D.C., BHA brings an authentic, informed, boots-on-the-ground voice to the conservation of public lands. Abundant access to our lands and waters, conservation of important fish and wildlife habitat and the principles of fair chase underlie the BHA mission.
Backcountry Hunters & Anglers is the sportsmen's voice for our wild public lands, waters and wildlife.
Learn more about BHA:
Visit their website.
Connect with them on Facebook.
Follow them on Twitter.
Find them on Instagram.