GRINNELL, Iowa –-(Ammoland.com)- Brownells will offer amazing savings to customers for "Black Rifle Friday," beginning on Thursday, Nov. 23 2107.
Many popular products will be on sale at super-low prices at the Brownells Black Rifle Friday page.
Shoppers will also have access to site-wide savings through special discount codes.
Some of the products on sale include:
The Brownells Black Rifle Friday discount codes are:
MEC – Free Shipping, No Minimum Order Value
MED – $15 off $150 plus Free Shipping
NAA – 10% off $300 plus Free Shipping
To see more, visit www.Brownells.com.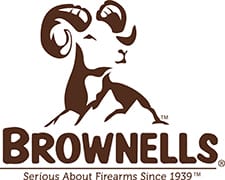 About Brownells
Serious About Firearms Since 1939™, Brownells is the world's leading source for guns, gun parts and accessories, ammunition, gunsmithing tools and survival gear. With a large selection of both common and hard-to-find items, and an extensive collection of videos, articles, and gun schematics, Brownells is the expert for everything shooting-related. Committed to maintaining our great traditions, Brownells has more, does more and knows more – and guarantees it all, Forever. For more information or to place an order, call 800-741-0015 or visit Brownells.com. Stay up-to-date with Brownells on YouTube, Facebook, Twitter and Instagram