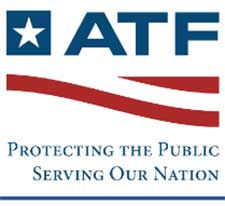 SPRINGFIELD, Mo. –-(Ammoland.com)- Tom Larson, Acting United States Attorney for the Western District of Missouri, announced that a Carl Junction, Mo., woman was sentenced in federal court today for illegally possessing a firearm.
Lisa Lee, 43, of Carl Junction, was sentenced by U.S. District Judge Stephen R. Bough to 10 years in federal prison without parole, the maximum statutory penalty for the offense.
On April 26, 2017, Lee pleaded guilty to being a felon in possession of a firearm. Lee admitted she was in possession of a Taurus 9mm revolver when she was stopped by a Joplin, Mo., police officer on Feb. 26, 2016.
The police officer conducted a traffic stop of the vehicle Lee was driving. As he approached the vehicle, the officer saw Lee hide something near the door. Based on Lee's furtive movements and nervous manner, investigators conducted a canine sweep of the exterior of the car. The dog alerted on the car, indicating the presence of narcotics.
Officers searched the vehicle and found $21,000, approximately 83.68 grams of pure methamphetamine, drug paraphernalia and the Taurus revolver. The firearm was located in the trunk of the vehicle and wrapped in a multi-colored handkerchief.
Under federal law, it is illegal for anyone who has been convicted of a felony to be in possession of any firearm or ammunition. Lee has prior felony convictions for receiving stolen property, forgery and stealing. She currently has four felony cases pending against her in the Circuit Court for Jasper County, Mo.
This case was prosecuted by Assistant U.S. Attorney James J. Kelleher. It was investigated by the Joplin, Mo., Police Department and the Bureau of Alcohol, Tobacco, Firearms and Explosives.