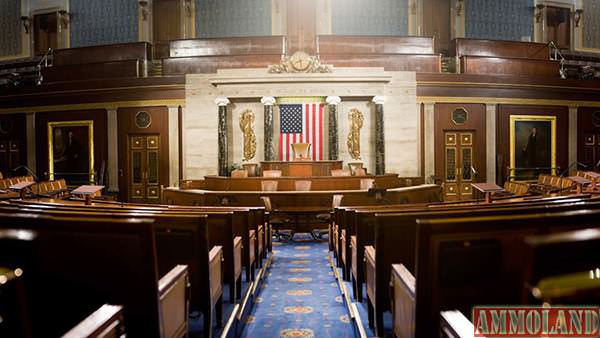 U.S.A. –-(Ammoland.com)- After the shootings in Las Vegas, NV and Sutherland Springs, TX Congress tabled all gun bills to the dismay of many firearms owners. It appears that Congress is ready to continue forward with gun bills. This week two gun bills move forward in the House Of Representatives. The House Judiciary Committee will vote on both bills this week.
The first gun bill, which is strongly supported by all gun organizations, is a national concealed carry reciprocity bill. This bill will let any person with a concealed carry permit in one state carry their firearm in any other part of the country. It will work similar to how a drivers license works now. The Bloomberg backed group Everytown For Gun Safety has come out strongly against this proposal.
LtCol Willes K. Lee (ret), who is an NRA board member and President of the National Federation of Republican Assemblies (NFRA), speaking on behalf of himself said, "The Second Amendment affirms our God-given right of self-defense. National Right-to-Carry reciprocity remains the NRA, and my, number one legislative priority. It is about time Congress moved on President Trump's campaign promise." He then went on to say, "This is common sense legislation to make Americans safer. All the 2A community should call their congressman now. We need reciprocity, and we want to see the votes on the floor prior to the 2018 primary elections."
The second bill is a direct result of the shooting at the First Baptist Church of Sutherland Springs in Texas. Devin Patrick Kelley, 26, entered the church and killed 26 members of the congregation. A good citizen armed with an AR15 wounded the gunman and proceeded to chase Kelley as he was trying to flee the scene of the murders.
In 2012 Kelley was court-martialed by the United States Air Force on charges of assaulting his wife and child. The USAF discharged Kelley on a "bad conduct" discharge in 2014. Kelley should have never been allowed to buy a firearm under federal regulation, but the USAF failed to provide the FBI with the proper paperwork which would have prevented the sale.
This bill is supposed to close holes in the in the NICS system. The bill would implement punishments for federal agencies that do not comply with criminal reporting requirements. This bill goes as far as stopping bonuses for political appointees at the organizations that are not in full compliance with the FBI until they do meet the NICS standards.
It will also reward states that do report correctly to the NICS system. This reward would be through federal grant preferences. The attorney general will have to produce a semi-annual report on which agencies are complying and which are not.
One part of the bill that might seem scary is that it will also look at how many times criminals have used bump stocks in crimes. On the surface, this provision might seem like an anti-gun victory, but it isn't a victory for the anti-gunners at all. After the shooting in Las Vegas, I started to look into how many crimes were committed using bump stocks. I could not find any other crime using the device outside of the horrific crime in Las Vegas.
The fact that criminals do not use bump stocks in crimes should show the feebleness of banning them as just as New Jersey is set to do via a bill (A5200) that is set to be released from a committee on Thursday. It will give the pro-gun community more ammunition to fight against the Bloomberg backed groups and their false narrative.
Both bills are expected to pass The House Judiciary Committee and move to the floor for a vote. There is no timetable for that vote.
---
About John Crump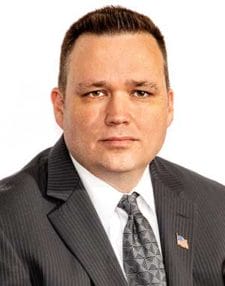 John is a NRA instructor and a constitutional activist. He is the former CEO of Veritas Firearms, LLC and is the co-host of The Patriot News Podcast which can be found at www.blogtalkradio.com/patriotnews. John has written extensively on the patriot movement including 3%'ers, Oath Keepers, and Militias. In addition to the Patriot movement, John has written about firearms, interviewed people of all walks of life, and on the Constitution. John lives in Northern Virginia with his wife and sons and is currently working on a book on the history of the patriot movement and can be followed on Twitter at @crumpyss or at www.crumpy.com.