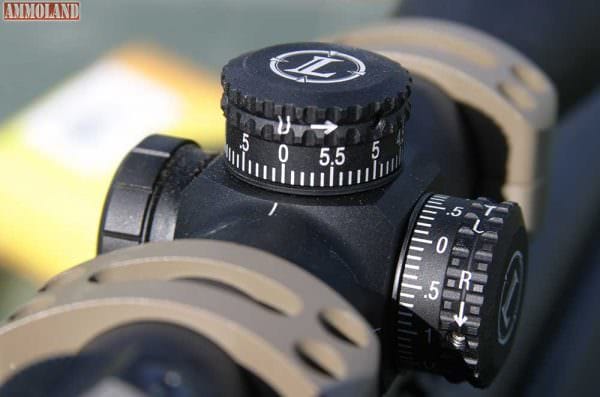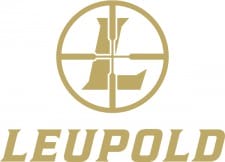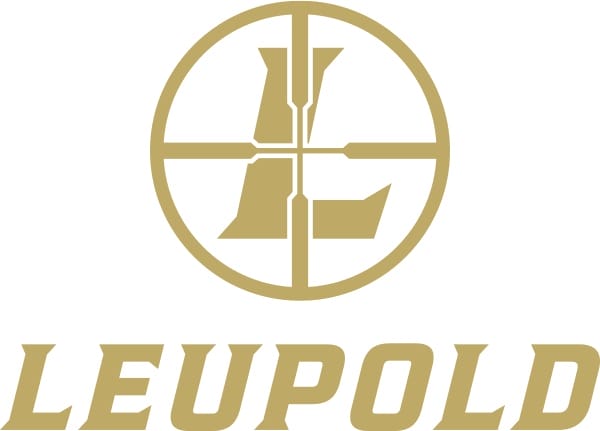 BEAVERTON, Ore. -(Ammoland.com)- Leupold & Stevens, Inc., has been awarded six Brilliance Awards from Optics Planet. The annual Brilliance Awards recognize the best performing product in each of the categories offered from Optics Planet.
Leupold brought home Brilliance Awards in six categories in 2017.
They are:
Best Range Spotting Scope – Mark 4 12-40x60mm
Best Hunting Rangefinder – RX-1200i TBR/W with DNA Laser Rangefinder
Best All-Around Rangefinder – RX-1200i TBR/W with DNA Laser Rangefinder
Best Mid-Level Hunting Riflescope – VX-3i 3.5-10x40mm
Best Rimfire Target Riflescope – VX-3i 6.5-20x40mm EFR CDS Target
Best Premium Hunting Riflescope – VX-6HD 3-18x50mm Side Focus CDS-ZL2 with FireDot Duplex reticle
"We're honored to be recognized by Optics Planet for such a wide variety of products, which really speak to the breadth of our line," said Michael Wunnicke, director of marketing for Leupold & Stevens, Inc. "No matter your use or your budget, there is a Leupold product ready to provide the lifelong, rugged, reliability embodied in the Gold Ring."
For more information on Leupold products, please visit their website.
Join the discussion on Facebook, www.facebook.com/LeupoldOptics, on Twitter at www.twitter.com/LeupoldOptics or on Instagram at www.instagram.com/LeupoldOptics.
About Optics Planet:
As the flagship store of OpticsPlanet,Inc., OpticsPlanet.com offers brick and mortar know-how and customer care combined with the diverse product selection and extremely competitive prices of an internet retailer. We are recognized as one of the world's leading online retailers of a wide selection of sport optics, tactical and military gear, scientific products, hunting gear, professional grade products and eyewear you'll find anywhere. As an award-winning customer-centric store, we are continuously expanding our product offerings with input from millions of satisfied customers.
Our mission at OpticsPlanet is to provide exceptional service to our customers. We started with the best optics on the planet, but today OpticsPlanet has grown into the destination for millions of professionals and hobbyists every month. With hundreds of thousands of products from more than 800 top brands in hundreds of specialty categories, our impressive selection of outdoor sporting goods, hunting and tactical apparel, and shooting accessories is unmatched by any other retailer.
Founded in 2000, OpticsPlanet, Inc. has been recognized by both Inc. Magazine and Internet Retailer Magazine as a leading e-commerce company. Working from a 110,000 sq. foot campus miles from Chicago and right in America's heartland, OpticsPlanet, Inc. currently employs over 300 employees in its state-of-the-art customer service and fulfillment center.
Our customers are as diverse as our product offerings. OpticsPlanet.com serves individuals as well as Local Law Enforcement and U.S. Governmental Agencies. No matter your level of expertise, our knowledgeable staff and product experts are here to assist you with your purchase. We have an extensive selection of learning materials for you to browse through, including how-to guides, product discussion forums, customer product reviews, gift guides, and a wide selection of videos on our OpticsPlanet YouTube channel.
We are dedicated to providing you with the highest quality of customer service and being your favorite place to shop online.
About Leupold & Stevens, Inc.:
Founded in Oregon more than a century ago, Leupold & Stevens, Inc. is a fifth generation, family owned company that designs, machines and assembles its riflescopes, mounting systems and tactical/Gold Ring spotting scopes in the USA. The product lines include rifle, handgun and spotting scopes; binoculars; rangefinders; mounting systems; and optical tools, accessories and Pro Gear.