John Crump reviews the Lucid C3 weapon light as a low cost but reliable gun light for home defense.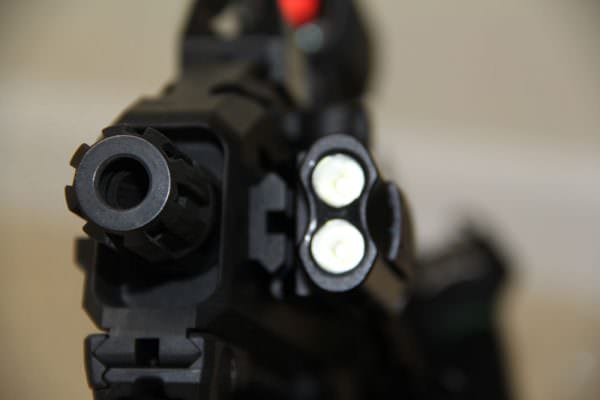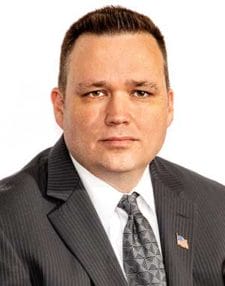 U.S.A. –-(Ammoland.com)- When buying a weapons light for your rifle, it just isn't the weapon light you are buying.
First, you have to choose the weapon light, and then you have to decide if you are going to use a pressure tape switch or not. For a quality light and a quality pressure switch, it can get expensive fast.
I wanted a weapon light for my CZ Scorpion EVO that I am using for my new home defense weapon. The one light I was looking at running a SureFire M Series Scout Light with a SureFire UE07 Remote Switch that was going to be held in place with a with a Magpul M-LOK Surefire ST Tape Switch Mounting Plate. This whole set up was going to cost me around $335 from Amazon.
I wanted to see if I could find a less expensive way that would give me a good reliable light.
A friend recently introduced me to the Lucid C3 Weapons Light that has a more affordable MSRP. At the time of this writing, the MSRP is $129.
This price is almost a 1/3 of the price that I was contemplating. I decided to go ahead and try it out to see if it would do the job I needed to perform. I was lucky enough to be loaned one to try out.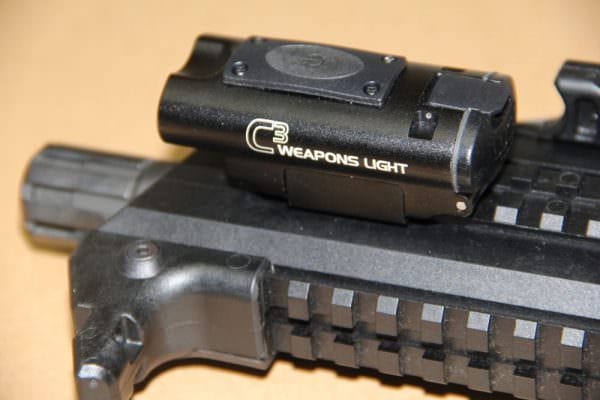 The Lucid C3 torch has a fresh low profile design that eliminates the need for a tape switch. The on and off buttons are built right into the top of the body of the C3 Weapons Light by Lucid. This feature gets rid of the wires that you have to run when using a conventional tape switch. Although some people might prefer a tape switch over having it built into the light, I like the idea of having it made into the C3.
The Lucid C3 Weapons Light is not a single light. It is two CREE XPE2 LED lights built into one body. This inclusion of two lights increases the overall brightness to 300 lumens (A 600 lumen version is being developed). The SureFire M Series Scout Light came in at 600 lumens which are 300 more lumens than the C3, but for most cases, especially mine, the 300 lumens is bright enough for the job.
If you were to extend the target area past 70 feet, it would be worth the extra money to go with a Surefire M600 Ultra Scout Light, but that will run you $300 for the light alone. This weapons light is on par with the SureFire M300 Mini Scout Light when it comes to brightness and size, but is a fraction of the cost.
Two advantages that the Lucid C3 Weapons Light has over the competition is battery life and the type of batteries it uses. The C3 has a battery life of 3 hours according to Lucid which is twice as many as other 300 lumens torches in its category. It does this by using three off the shelf AAA batteries. Most other weapon lights with the same power use a single 123A lithium battery. I left the C3 light on, and the batteries (Amazon Basics AAA batteries) lasted three hours and 15 minutes exceeding Lucids claims.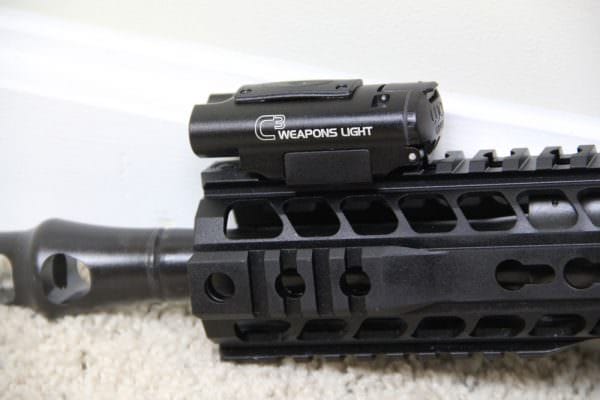 I like the fact that the C3 Weapons Light runs off AAA batteries. More things run off of AAA batteries than 123A lithium batteries. Being a father of two children I keep plenty of extra AAA batteries around the house. If my light runs out of batteries, I know I have them since I buy them in bulk.
Lucid builds the body of the C3 Weapons Light with a 6061 aluminum housing. Lucid uses the same strength of aluminum that a lot of AR15 manufacturers use in the building of their upper and lower receivers (the other being 7075 aluminum). According to Lucid it can take the shock from a .458 Socom and I tested out with a Radical Arms .458 Socom upper and it survived without a scratch.
The Lucid C3 Weapons Light can mount to any Picatinny rail. On my Scorpion I have it installed on the side, but I wanted to see how well it would do attached to the top of my AR15 for using a C clamp grip. I specifically wanted to know if it would block my optic. It was only 1.25 inches tall, so it did not interfere at all with my Sig Sauer Romeo 4 optic. If you are using an optic that is not on some kind of riser, it might interfere with the line of sight.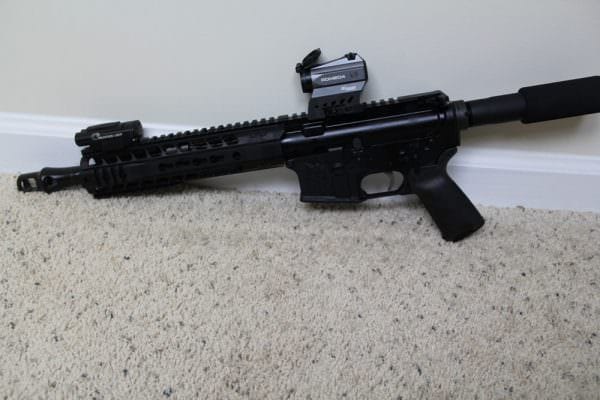 Lucid also claims this light is waterproof. To prove this, I submerged the C3 Weapons Light in water for 1 hour with the torch turned on. When I removed the C3 from the water, it was still functional with no apparent damage. This result didn't surprise me since the C3 carries an IPX-8 rating. The IPX scale rates how waterproof something is. A score of IPX-1 means the item is protected against rainfall for 10 minutes. At the IPX-8 level, the object is rated for continual submersion without damage.
The Lucid C3 Weapons Light also has a very bright strobe function. By holding down the power button, the light will begin to flash rapidly in a strobe pattern. To turn off the strobe feature on the C3, the shooter will just hit the on/off switch again. I had someone shine it on me. It was very disorienting. I could see how this would be useful. It was also straightforward to activate.
The one thing that is missing from the C3 Weapons Light is a setting for a momentary on/off feature. The light can be turned on, or it can be turned off, but Lucid did not include a setting where the light will stay on when a switch pushed and turn off when the pressure is removed by the shooter from the switch.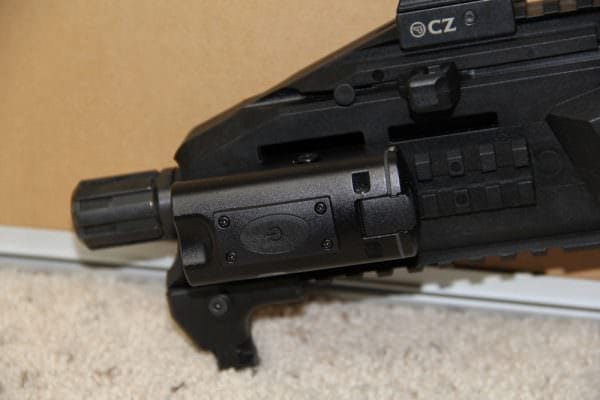 I would like to have seen this even if it meant having to make it compatible with tape switches. This lack of a feature wasn't a deal breaker for me since I like the ease of use of the off/on button. I think if it was compatible with tape switches, or even if Lucid made their own, this would be the go-to light for a lot of other shooters.
Overall I have banged with light around for a month. I am impressed at how well it performed at its price point. For a home defense weapon, it is bright and durable. I also like the fact that I can turn it on and not have to worry about keeping the pressure on a tape switch. Some people might not like that feature and want a tape switch, but I am okay with it the way it is. I also love the fact that it takes AAA batteries instead of a 123A battery. All and all Lucid has a winner on its hands.
After a month of testing, I will be buying this light.
The Lucid C3 Weapons Light comes with a limited lifetime warranty and can be found at http://www.mylucidgear.com/
About John Crump
John is an NRA instructor and a constitutional activist. He is the former CEO of Veritas Firearms, LLC and is the co-host of The Patriot News Podcast which can be found at www.blogtalkradio.com/patriotnews. John has written extensively on the patriot movement including 3%'ers, Oath Keepers, and Militias. In addition to the Patriot movement, John has written about firearms, interviewed people of all walks of life, and on the Constitution. John lives in Northern Virginia with his wife and sons and is currently working on a book on the history of the patriot movement and can be followed on Twitter at @crumpyss or at www.crumpy.com.