By Mark Walters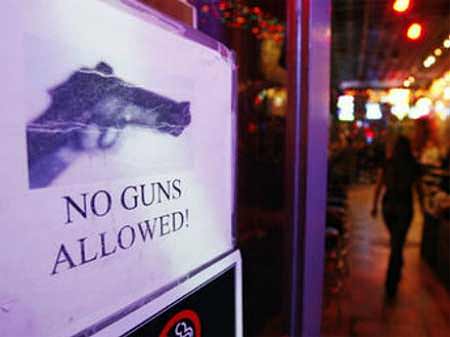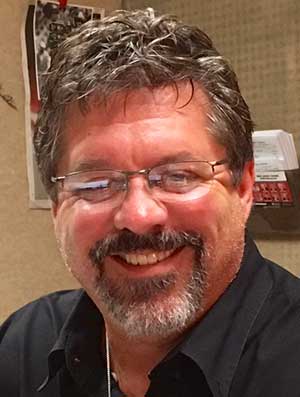 USA – -(Ammoland.com)- Over the years I have closed out every single hour of Armed American Radio with the phrase, "Carry on, carry often, carry absolutely everywhere. Never leave your cave without your club. Never find yourself in a gun free zone."
From time to time, I've added, "No self-respecting caveman would ever leave his cave without his club." When you hear that, or read it, what comes to your mind?
I ask because I wish I had a dollar for every email I've received over the years asking if I'm secretly telling people to violate the law or to tell me I'm making all gun owners appear as prehistoric grunts.
Does that sound like hidden code to you? Does it seem like I'm telling you to ignore the law in your state and carry your firearm regardless? Does it make you feel like a prehistoric
It's always the emails from someone new to the armed lifestyle, it seems. It makes sense when you think about it. The new CCW holder, reading and studying everything they can get their hands on (a great thing, BTW), jumping in discussion forums and taking in as much information as possible.
The emails always read something like this:
"Mark, I take offense to your closing remarks every program. You're playing right into the hands of the anti-gun media and gun-grabbers by insinuating, not so subtly, that we should break the law. Also, you're comparing us to cavemen seems to give the appearance that we (gun owners and CCW holders) are all a bunch of Neanderthals. I'm sure you must know that you're handing the left a win with such a derogatory definition. I wish you would reconsider your choice of words."
Wow.
Let me tackle the caveman reference first. It's a metaphor, dude. However, it's true, huh? I bet no self-respecting caveman really would have ever ventured outside his cave without his club. I mean, think about it– lots of bizarre creatures and other tribes that wanted what you have. Your food, and your women. Am I allowed to say that in today's political climate? Well, I just did, so sue me. Maybe they want your cave made booze and other fun stuff you weren't willing to readily hand over to some thug caveman from the other side of the hill over in the cave hood. Am I allowed to say that? Well, tough, I just did, so sue me. I'm sure other cavemen were pretty bad dudes, maybe with bigger clubs than others, so it only makes perfect sense, I mean, I'm sorry you don't understand that. If you ever run into someone too stupid to figure it out for what it is, or if you're one of those people, well, get over it.
Now, onto the "carry on, carry often, carry absolutely everywhere," phrase. I can understand how someone might read more into those words, but I'm here to tell you that I'm not going to tell you. I'm going to ask you to figure it out for yourself, and once you do, you'll feel kind of silly. Think about it. Here's a hint. If you're going to avoid an establishment because of its no gun policy, then everywhere would be okay, right?
See, now you get it, but wait, there's more.
I have never told anyone to break a law. In my state, I ignore those signs if I have to be somewhere that has a no gun warning for whatever reason, say my daughter needs something for school, and the only place that has it is "NO GUNS ALLOWED." Yeah, right. I laugh out loud as I walk right past it and into their bigoted establishment, proudly carrying my firearm in blatant disregard of their violation of my civil rights and I'm not breaking any law.
That's because the "NO GUNS ALLOWED" signs in Georgia do not carry the weight of state law, only the property owner's policy. Learn and know your state laws.

Conceal your gun and shut up, get out and go on with your day. If they see the gun, they can only ask me to leave and I will, but they won't because I know how to conceal my firearm. (If I don't leave, in GA I can be charged with trespassing but seriously, who would stay there until they were charged?)
For the most part, "carry on, carry often, carry absolutely everywhere," means just what it says. Don't give money to businesses that violate your civil rights (there are exceptions from time to time, but they are few and far between) and the phrase makes perfect sense, no matter where you live, huh?
Until we meet again on the radio, carry on, carry often and carry absolutely everywhere. Never leave your cave without your club, and you'll never find yourself in a gun free zone!
About Mark Walters
Mark Walters is the host of two nationally syndicated radio broadcasts, Armed American Radio and Armed American Radio's Daily Defense with Mark Walters. He is the Second Amendment Foundations 2015 Gun Rights Defender of the Year award recipient and co-author of two books, Lessons from Armed America with Kathy Jackson (Whitefeather Press) and Lessons from UnArmed America with Rob Pincus (Whitefeather Press)