By Erica Willard-Dunn, NRA Field Representative Note: This article was originally posted on NRA Blog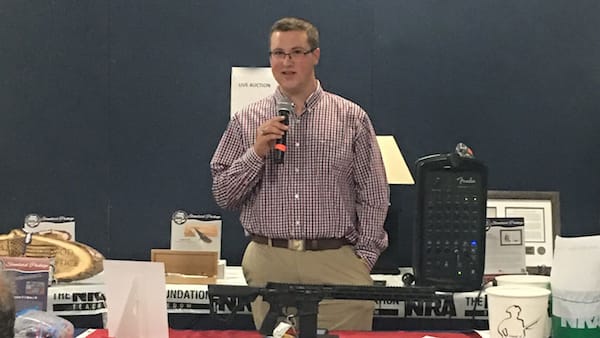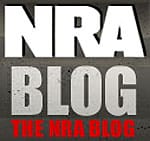 USA -(Ammoland.com)- The NRA Foundation is celebrating #GivingTuesday 2017 by supporting the NRA's Youth Education Summit Scholarship Fund with a five-week fundraising campaign. Leading up to the big day, we will be highlighting the positive impact that the NRA Youth Education Summit (Y.E.S.) and it's participants have on their communities, our country and the world. Starting on Tuesday, October 24, we'll be sharing stories of our Y.E.S. alumni, by Y.E.S. alumni. Each Tuesday until #GivingTuesday on November 28, tune in to read one individual's inspiring story of giving. We hope you'll join us in recognizing these remarkable young men and women and think of these leaders when making your #GivingTuesday donation. 100% of your contribution funds NRA's Youth Education Summit Scholarship Fund.
"Leadership is… about the next generation."
Simon Sinek, author of Start With Why: How Great Leaders Inspire Everyone to Take Action, captures the essence of The NRA Foundation's dedication to supporting youth programs, including the NRA Youth Education Summit (Y.E.S.).
Y.E.S. is an investment in our next generation of leaders. This summer, Alex Henry of Farmington, Ark., experienced the inspiring and empowering weeklong summit in Washington, D.C., and he is already paying it forward in big ways. "It was an honor to represent the wonderful state of Arkansas in this prestigious program," Alex says. "The Youth Education Summit is definitely a life changing experience."
What brought Alex to our Friends of NRA family? Time. Time spent with his father and with friends that he met through our program. Time spent being introduced to the values we hold dear and developing the passion to stand up for and protect those values. When it comes to personal growth and change, time is the greatest teacher, and Alex's dedication to our efforts in support of Second Amendment and shooting sports traditions are a perfect example of that lesson.
The son of longtime Friends of NRA volunteer David Henry, Alex has grown up shadowing his father and working at his local Washington County Friends of NRA event as well as traveling across the state to help with other committees. He has also grown up learning and enjoying the hunting lifestyle. Since he was introduced to the woods at the age of eight, Alex and his father have made an annual trip to Kansas to hunt whitetail deer and Rio Grande turkey. "Turkey hunting will make a deer hunter give up deer hunting," Alex says. His love for hunting now makes him extremely passionate about protecting our hunting heritage.
The high school senior and avid shooter loves to sport a pair of colorful bowling shoes every chance he can, and his big personality is matched by a big presence in the community. Alex has been the student leader for the Prairie Grove School District Broadcasting program for four years and has been extremely involved with community projects including a memorial Disc Golf Course and Flood surveillance drone team. After school, Alex works on projects with his father to learn the family roofing and fencing business. Since he was ten years old, Alex has been a part of Arkansas' construction industry, doing everything from cleanup to installation to managing job sites.
That experience in his community and in business has instilled a sense of responsibility and motivation in the young man which both earned him his place in this year's Y.E.S. program and is evident in the action he has taken after the Summit. Alex is always looking for ways to improve his community, both by using NRA programs or just lending a helping hand. "I am currently working on getting the Eddie Eagle GunSafe® program in Prairie Grove Elementary School," he notes. "In the future I hope to bring my high school safety through the National School Shield® program as well."
A constant spokesperson for The NRA Foundation's message and the value of Y.E.S., Alex has already spoken at seven Friends of NRA events since July this year. "Ever since I was younger, I've always found joy in volunteering and in guns," he explains. "For me, Friends of NRA events are the perfect mashup of the two. I always enjoy the knowledge, when the night is over, that I helped the event. Now I enjoy speaking at the events as well, because I enjoy telling my Y.E.S. story. My goal is to eventually go to every Arkansas Friends of NRA event and share my message."
The message he brings to Arkansas is one of friendship and confidence. "I like to convey the message of not being afraid," Alex explains. "Put yourself out there and get involved. You never know the result until you try. I give the example of how I was worried and scared going into Y.E.S., and I came out with 50 new friends and a lot of new skills." He credits both the lifelong friends he met and the Summit activities with helping him develop great leadership and public speaking skills.
"Y.E.S. definitely changed my life for the better!" Alex enthuses. "I would go again if I could. It also gave me valuable connections inso many places: NRA Headquarters, California, New York, Texas, West Virginia, Virginia and many more."
Knowing that leaders like Alex Henry will carry on the legacy of our country and freedoms, The NRA Foundation and Friends of NRA seek to grow youth outreach programs and continue to reach new generations. In Arkansas, we wish todo our part to keep the passion and fire growing for the shooting sports, our hunting heritage and our young leaders—we are proud to recognize Alex as our future.
Create your own story of giving! Turn your intention into action and say "YES" to Y.E.S. by making a donation today at www.friendsofnra.org/Donate. 100% of your contribution made here to The NRA Foundation funds NRA's Youth Education Summit Scholarship Fund. Through participation in the Y.E.S. program, students compete for $55,000 in college scholarships. That's where you come in! Help us support the young men and women who will Lead the Legacy of freedom into the future. Visit www.friendsofnra.org/GivingTuesday today for more information, and invest in the next generation of Second Amendment champions.