Smith & Wesson's M&P pistol and its variants have taken the shooting world by storm since their introduction in 2005. Although they were well-made, they left a few things to be desired. Earlier this year they rolled out a much improved and highly anticipated version known as the M&P 2.0.
U.S.A. –-(Ammoland.com)- Way back in history, one of Smith & Wesson's classic revolver designs was the 38 Special M&P (Military & Police), a bare-bones, no-nonsense version of the company's Model 10 that was intended for military and police use in the early 20th century.
The model eventually was cast aside but nearly 100 years later, Smith & Wesson returned the model name to its lineup in the form of a short-recoil, polymer framed, striker fired pistol with a stainless steel chassis that is quickly becoming the company's mainstay with regard to semi auto pistols.
Offered in 9mm, 40 S&W, 357 SIG and 45 ACP, the original Smith & Wesson M&P came with a number of features that have been influencing other manufacturer's in the striker-fired arena. Most notably, the interchangeable back strap that allows a shooter to customize the pistol to the size of their hands.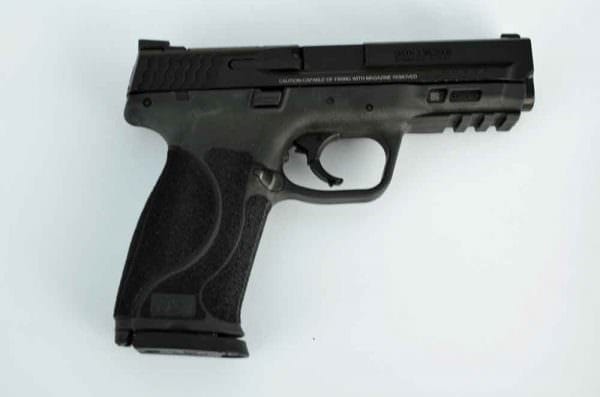 The original  M&P ships with a set of three dot sights and can be ordered with or without a frame mounted safety, depending on the shooter's preference. Likewise, a magazine disconnect safety is available for shooters that want one. Other factory options include night sights. Other, special versions like the CORE, have a removable slide plate to allow mounting of a compact red dot or reflex sight such as a Trijicon RMR.
One of our first reviews for Ammoland.com was on the M&P pistol of the first generation. We liked the pistol for the most part, but loathed the trigger. Subsequently, we acquired a 9mm M&P Compact, upgraded to an Apex trigger and use this as our carry gun whenever we travel out of state.
So we were excited when Smith & Wesson offered us a chance to try the M&P 2.0
We wanted to see what they got right, this time out.
The Good
Smith & Wesson did not exactly reinvent the wheel with the M&P 2.0, most of what we wrote previous still holds true. They retained the chassis and actually extended it. Probably our favorite (and often overlooked) feature is the ambidextrous slide stop.
We liked the slightly more aggressive texturing and the fact that the M&P 2.0 ships with 4 back straps instead of 3 will be a hit with some folks.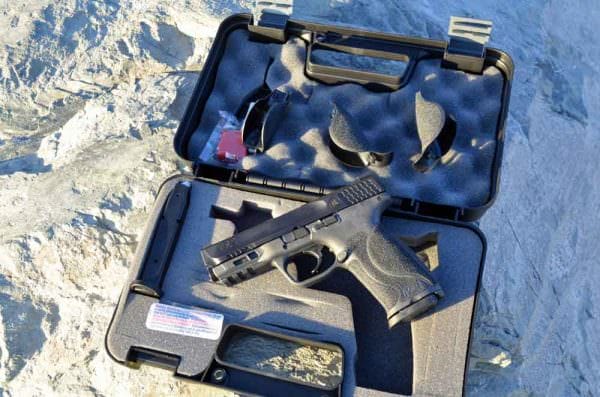 The trigger is a huge improvement over the original. It is a bit crisper with almost none of the creepiness that sent us to the aftermarket. The majority of shooters will be very pleased with this upgrade.
Like the original, you can disassemble the pistol without squeezing the trigger.
The Bad
Well, the trigger is still the worst part of this arrangement. As improved as it is, the M&P 2.0 factory trigger is still no Apex. For me, it's not the pull weight, release or reset. It is simply the way the trigger is constructed; it feels fragile even though it is not. This is the version they install on their PRO line of pistols.
For some folks, that is good, though.
Really, the only downside we see is being part of the legion of buyers who bought the original without waiting for the enhancements in this version.
A few words about triggers
Triggers are dependent upon the user. If you're the type who shoots less than 4 times a year and you have an M&P 2.0, this trigger will be great. It will not be so light that if you need it in a self-defense scenario that it will go off prematurely. Of course, if you only shoot a few times a year, you should try to get to the range more often and become a better shooter.
On the other hand, if you have your own shooting lane at the local range and the brass buzzards actually ask you for your empties because you have told them off a time or two and they know your truck, you may find the trigger in the M&P 2.0 a bit lacking.
Personally, Apex has ruined me for most factory handgun triggers, but most shooters will find the M&P 2.0 trigger to be a very welcome upgrade.
It is certainly miles ahead of the prior version.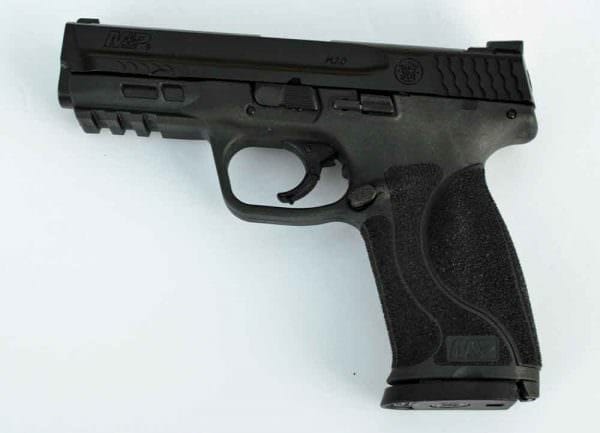 Range time
At 25 yards (75) feet we achieved 3 five-shot groups measuring about 4" in size using American Eagle 115 grain FMJ. We moved back to 15 yards and tightened this up to 3" to 3.5" groups. Out of 250 rounds we had no malfunctions, failures to feed, etc. Outside of two fliers on our target that was probably shooter error, the M&P 2.0 performed well.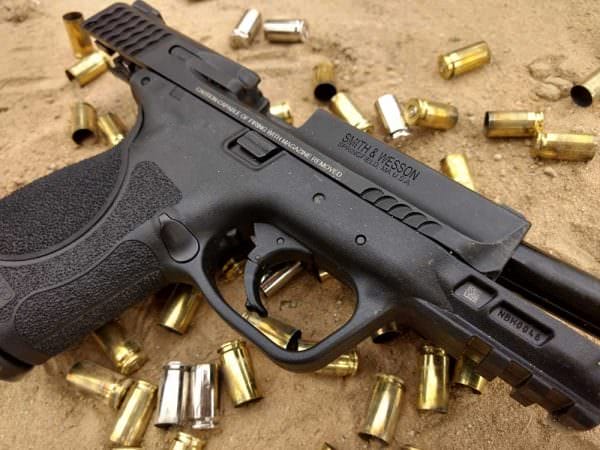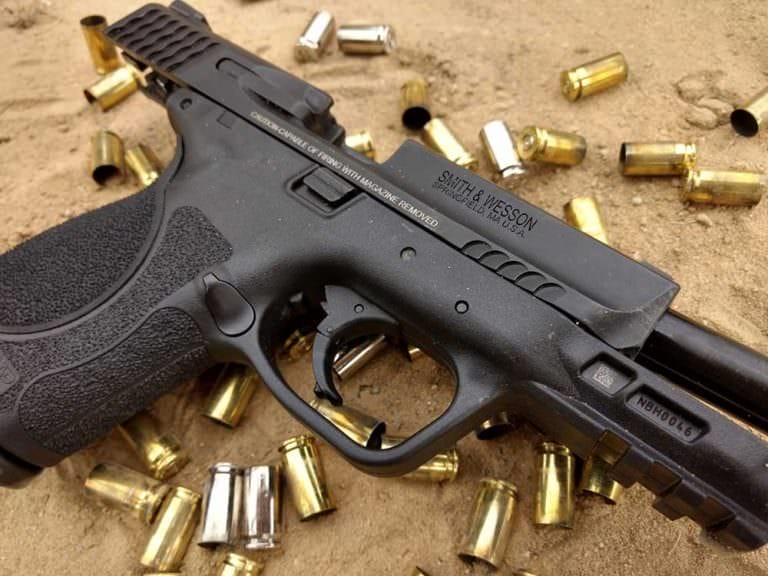 The Reality
Smith & Wesson put a lot of thought into upgrading the M&P platform to the 2.0. Just about every complaint with the original design has been addressed and improvements made. Although the trigger is not how we would like it, the majority of those who complained about the original should be happy with it.
In our opinion, they made a mediocre to good handgun into a great one.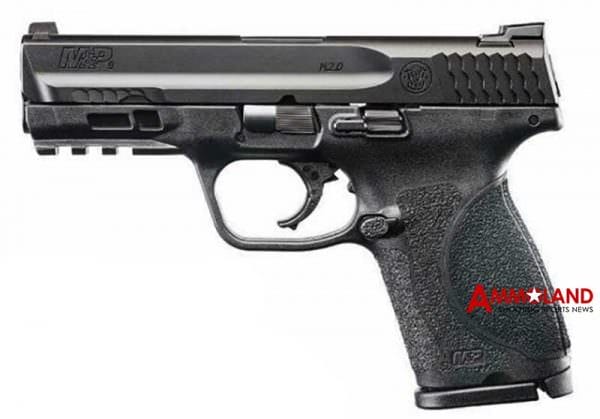 ---
---
Caliber: 9mm
Capacity: 17+1
Barrel Length: 4.25 inches
Overall Length: 7.4 inches
Weight: 24.7 ounces
Front Sight: Steel, white dot
Rear Sight: Steel, white two-dot
Action: Striker fired
Grip: Polymer
Barrel Material: Stainless steel with Armornite finish
Slide Material: Stainless steel with Armornite finish
Frame Material: Polymer
Price: $599
---
About Mike Searson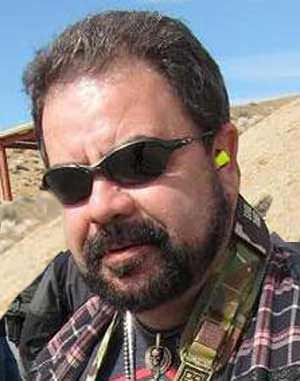 Mike Searson's career as a shooter began as a Marine Rifleman at age 17. He has worked in the firearms industry his entire adult life as a Gunsmith, Ballistician, Consultant, Salesman, Author and was first certified to teach firearms safety in 1989.
Mike has written over 2000 articles for a number of magazines, websites and newsletters including Blade, RECOIL, OFF-GRID, Tactical Officer, SWAT, Tactical World, Gun Digest, Examiner.com and the US Concealed Carry Association as well as AmmoLand Shooting Sports News.