by Friends of NRA Staff Note: This article was originally posted on NRA Blog.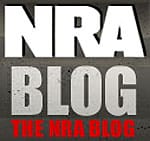 USA -(Ammoland.com)- What does it mean to be "giving"?
Giving comes in many forms—time, energy, money, goods and services, and more. But all have something in common at their core: they are gifts offered without expectation or implication of repayment, only the desire to create a better future.
That's what #GivingTuesday on November 28 is all about. After the frenzy of Black Friday and Cyber Monday, #GivingTuesday is a chance to refocus on the true message of the Thanksgiving season—showing our gratitude for and dedication to the people and causes that positively impact our lives. For The NRA Foundation, supporting the future of freedom by investing in the next generation of Second Amendment champions is the focus this year.
The NRA Foundation is celebrating #GivingTuesday 2017 by supporting the NRA's Youth Education Summit Scholarship Fund and future participants in the NRA Youth Education Summit (Y.E.S.), an expenses-paid, educational experience held in Washington, D.C., each summer.
In 2018, Y.E.S. will grow to two, one-week sessions, scheduled for July 9–15 and July 23-29. This expansion doubles the number of students experiencing this life-changing program, developing into strong leaders in their communities, and competing for college scholarships.
Y.E.S. encourages young adults to become active citizens and leaders of tomorrow by learning about the Constitution and Bill of Rights, the federal government and the importance of engaging in civic affairs. Competitive team debates and casual current events discussions highlight the diverse backgrounds and beliefs of participants while fostering fellowship and respect.
The program's nonstop agenda also includes exciting activities and opportunities, from meeting with members of Congress and visiting NRA headquarters to touring historic sites and monuments in the D.C. area and reflecting on the dedicated service of the nation's military.
"The days spent in Washington, D.C., showed me that we must work together and give back to make our communities and our country the best they can be," shared Amanda Krpan, Y.E.S. 2011 alumna and 2014 chaperone.
Through participation in the program's events, students compete for $55,000 in college scholarships, which will be supported by #GivingTuesday donations made through www.friendsofnra.org/Donate during the five-week fundraising campaign kicking off on Tuesday, October 24.
Thanks to Friends of NRA fundraising and grants provided by The NRA Foundation, more than $540,000 in scholarships has been awarded since the creation of Y.E.S. in 1996. To learn more about Y.E.S., including how to apply, visit https://yes.nra.org.
Leading up to the big day on November 28, we will be highlighting the positive impact that Y.E.S. and its participants have on their communities, our country and the world. Starting on Tuesday, October 24, tune in to NRABlog to read stories of our Y.E.S. alumni, by Y.E.S. alumni.  From leading youth shooting sports programs and promoting wildlife conservation, to international service efforts, Friends of NRA volunteering and supporting military veterans, our Y.E.S. alumni have stories that demonstrate the power of giving.
We hope you'll join us in recognizing these remarkable young men and women and think of these leaders when making your #GivingTuesday donation on or before Tuesday, November 28.
Create your own story of giving! Turn your intention into action and say "YES" to Y.E.S. by making a donation today by clicking here! 100% of your contribution made here to The NRA Foundation funds NRA's Youth Education Summit Scholarship Fund. Visit our website today for more information, and help us support the young men and women who will Lead the Legacy of freedom into the future!