By Scott L. Bach
The November 7 election is the ultimate test of who we are. Make Your Voice Count on November 7 2017.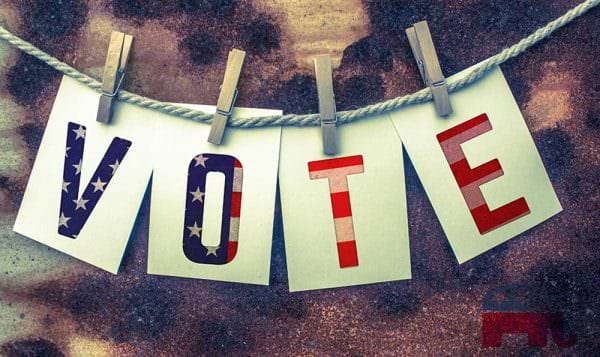 New Jersey – -(Ammoland.com)- Far-left mega-millionaire Phil Murphy openly says he would crush the Second Amendment, raise taxes, make New Jersey a "sanctuary" state, and create a state bank funded by taxpayers.
Lieutenant Governor Kim Guadagno openly supports the Second Amendment, scoffs at Murphy's socialist fantasies, and says she will lower taxes or not seek re-election.
Biased media and rigged polls have all but pronounced Murphy the next governor, and the manufactured illusion of Murphy's inevitability has created a palpable lack of enthusiasm this election cycle – one which gun owners can capitalize on to magnify their impact.
Facing the potential destruction of Freedom and impossible odds, it once again falls to New Jersey's law-abiding gun owners to stand and fight.
To rise to the challenge, to cut through the illusion and take the massive action necessary to prevent Liberty's torch from being extinguished.
Murphy is not inevitable, and he is not unstoppable. The mirage of invincibility has been fabricated for one purpose: to discourage you and me from taking the actions needed to win. There are one million gun owners, hunters, sportsmen and sportswomen in New Jersey. If every one of us votes against Murphy, he loses. If every one of us also gets friends and family to vote against Murphy, he loses big. Simple math is what will make the difference on November 7, and we have the numbers. The only question that remains is whether we have the will to win.
On November 72017 , it doesn't matter what we think, how we feel, what the polls say or what the pundits say. The only thing that matters is what we do. There can be no excuses, no staying home, no throwing away your vote in protest or as a political statement. It's all hands on deck, and the circumstances require every one of us to engage full-on in order to prevail against the existential threat we now face.
We have been called to defend precious Freedom bestowed on us from Above. If we all do our part, and get everyone we know to do theirs, then in spite of the odds and the predictions, we can and will prevail.
This is New Jersey, and impossible is what we do. If we fail, everyone who loves Liberty will surely reap the whirlwind. So help us, God.
ANJRPC PAC, INC., 2 Kiel Ave. #192 Kinnelon, NJ 07405