MISSOULA, Mont. -(Ammoland.com)- Backcountry Hunters & Anglers stated that "justice must be served" in the conspiracy case against scofflaw rancher Cliven Bundy, his sons and a supporter following a federal judge's declaration of a mistrial in the case this morning.
BHA President and CEO Land Tawney issued the following statement:
"Cliven Bundy and his followers are lawbreakers who continue to disrespect our government, our public lands and waters, and the citizens who own them. Today's decision fails to change this fact: The Bundys and their comrades employed violence and lawlessness in an effort to steal from the American people. We as a nation cannot tolerate such actions, and these individuals must face the consequences. We anticipate a new trial being pursued against the Bundys and their accomplices. Justice must be served."
Tawney continued:
"Worth remembering at this crucial moment is that that's America's public lands – including national wildlife refuges, Forest Service lands and BLM lands – belong to all of us. We, their rightful owners, must stand up on behalf of our shared heritage and the outdoor opportunities they represent. To do otherwise is to neglect our patriotic duty."
Ammon and Ryan Bundy led a group of anti-government extremists in a 40-day occupation of the Malheur National Wildlife Refuge in Oregon in early 2016. BHA members traveled to the refuge to witness the occupation and speak up on behalf of public lands and public landowners.
What would Theodore Roosevelt do?
Backcountry Hunters & Anglers is the sportsmen's voice for our wild public lands, waters and wildlife.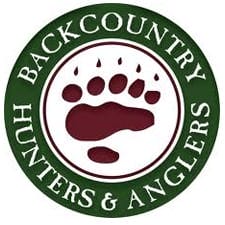 About Backcountry Hunters & Anglers:
Our freedom to hunt and fish depends on habitat. While many of us enjoy hunting and fishing on a range of landscapes, including farm fields and reservoirs, there is something special – even magical – about hunting deep in the backcountry or fishing on a remote river.
Wilderness hunting and fishing deliver a sense of freedom, challenge and solitude that is increasingly trampled by the twin pressures of growing population and increasing technology. Many treasured fish and wildlife species – such as cutthroat trout, grizzly bear and bighorn sheep – thrive in wilderness. Others, like elk and mule deer, benefit from wilderness. From the Steens Mountain Wilderness in Oregon to the Frank Church-River of No Return Wilderness in Idaho and the Boundary Waters of Minnesota, BHA members treasure America's wilderness system and strive to add to it.
We take the advice of Theodore Roosevelt: "Preserve large tracts of wilderness … for the exercise of the skill of the hunter, whether or not he is a man of means."