YouTube personality, Graham Baates, gives us a photo and video breakdown of the Century Arms C39V2 Zhukov.
USA – -(Ammoland.com)-  AK ownership has always been a bit of a sore spot for me.  Don't get me wrong, I own them in 6 different calibers, but as a patriot, the sore spot was knowing that I was not buying American.  Century Arms changed that with their release of the all-American AK.  My first firearm was an import from Century International Arms, so why not a first American AK-47?
The C39V2 is based on a billet 4140 receiver.  The billet receiver provides some extra rigidness and perhaps a chance to increase accuracy.  The V2's improvements include heat treatment on the bolt-carrier tail, a wider magazine release, and compatibility with AKM furniture.   Also of note are nice details such as a slight relief cut to prevent the safety from getting stuck on the receiver's edge.  In hand the rifle feels well-built and solid, a stark contrast from some of my imported AKs.
Another point of interest is Century's Red Army Standard optics mount.  The mount offers return-to-zero capability and hugs tightly against the side of the receiver.  In testing I used a micro dot from Primary Arms.  Grouping tightly at 50 yards was easy so I got bold and tried grouping the rifle at 100 yards.  The rifle was also tested for compatibility with four different types of US-made magazines and four types of imported magazines.  7.62×39 + Red Dot + 100 yards = ?  See the video below.
Overall the C39V2 proved to be an excellent rifle.  Manufacturing quality is excellent, and attention paid to details.  The 4150 chrome-moly nitrided barrel has proven plenty resistant to moisture and certainly accurate enough at plinking ranges.  I would have liked to group better, and I'm sure there are folks who can.  For me I think the biggest challenge was just seeing the target through an un-magnified red dot.
Century's chevron brake works well as a compensator and muzzle brake.  It did spit some fire which of course is ammo dependent and can be seen as either a plus or minus depending on what you prefer.
Complete specifications seen below are sourced from the C39V2's product page.
100% American made
Barrel 1:10 twist, concentric LH 14×1 metric thread and ready for a variety of muzzle attachments
Chrome moly 4150 nitride treated barrel
Milled 4140 ordnance quality steel receiver
1st AK side scope rail mount to offer a return to zero capability, also offers four times clamping improvement over traditional side scope rail mounts and improves sight acquisition for follow-up shots
RAK-1 Enhanced Trigger Group
Larger T shaped magazine catch
Compatibility with AKM furniture
Standard AKM sights
Retaining plate
Bolt hold-open notch on the safety selector
Proprietary Chevron muzzle brake
Bolt carrier tail heat treated to ensure maximum performance and life
Accepts all standard AK magazines
Zhukov-S stock, MOE AK pistol grip and Zhukov handguard
Comes with one 30 rd. magazine
For a detailed and up-close look at the C39V2 see the tabletop video below.
---
About Graham Baates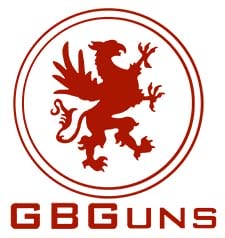 "Graham Baates" is a pen name used by a 15-year active Army veteran who spent most of his time in the tactical side of the Intelligence community including tours in Afghanistan and Iraq. Post-Army Graham spent some time in the 3-Gun circuit before becoming a full-time NRA Certified defensive handgun instructor and now works as an industry writer while curating a YouTube channel on the side. Visit Graham on Youtube .