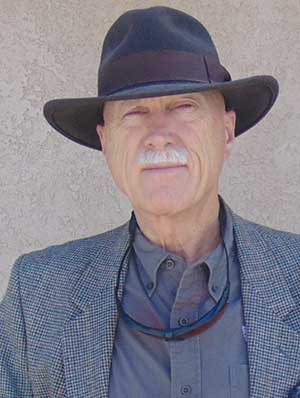 Arizona -(Ammoland.com)- The UK gun surrender that has been ongoing over the last two weeks has ended. A lot of airguns, imitations firearms, replicas and antiques have been turned in. A couple of AK47s made headlines.
Here is a headline from Northumbria:
AK-47 gun shock as assault rifle among huge haul of weapons handed in to Northumbria Police
A closer look at the Northunbrian article reveals some interesting information. The AK-47 and two machineguns were all turned in together. They were deactivated collectors items, and were legally deactivated.
But the requirements for deactivation have changed and become much more restrictive.
From 2 May 2017, the new legal provisions on firearms in the Police and Crime Act 2017, prohibit the sale, loan or transfer of any firearm that has not been deactivated to the current Home Office Technical standard.

Guns deactivated under old standards could still be owned, legally. It appears the two machine guns and the AK-47 fell into this category.
This terrifying AK47 assault rifle that was being kept in a Tyneside home is now off the streets.

The gun, which police say is the type of weapon favoured by lone wolf terrorists, has been handed in to police as part of a firearms surrender campaign.

It was being kept in a home along with two equally fearsome machine guns, all of which had not been fully deactivated and could have fired fatal rounds.
The article reports  "a total of 280 firearms" were turned in to police over the last two weeks. Here is the break down in types reported.
The weapons handed in are as follows.

6 Pistols.

8 Revolvers.

22 Rifles.

92 Shotguns.

40 Imitation/Blank firers.

102 Air weapons.

10 others(including ornamental, taser & flare gun).
The total of those numbers is 280. Over half are not firearms. 152 are air weapons, imitation/blank firers, and "ornamental,taser & flare gun".  This is a greater percentage than what I observed in Australia, where about 25 percent of the guns that I observed being turned in were air guns.  The 102 air guns are 36 percent of all the guns turned in in this sample from Northumbria.
Air guns in both Australia and the UK were virtually unrestricted for decades until fairly recently. In the United States air guns are not considered firearms and can be ordered by mail in most states, with the exception of New Jersey and Rhode Island.
Only a few of the items turned in were valuable antiques, at least in this sample. It is hard to know how costly the double barrel shotguns turned in are. Some English makers such as Holland and Holland, Westley Richards, Purdey, Boss, and others.
Many of those shotguns are worth tens of thousands of dollars. Many are still being made today, with wealthy Americans providing enough work for those fabulous gunmakers to thrive. Boss, Westley Richards, and Purdey all celebrated centennials in the last five years.
A couple of percussion revolvers more than a hundred and 50 years old were turned in for destruction. In a small bow to reason, museums will be offered a chance to take historical guns for their collections.
©2017 by Dean Weingarten: Permission to share is granted when this notice is included.
About Dean Weingarten:
Dean Weingarten has been a peace officer, a military officer, was on the University of Wisconsin Pistol Team for four years, and was first certified to teach firearms safety in 1973. He taught the Arizona concealed carry course for fifteen years until the goal of constitutional carry was attained. He has degrees in meteorology and mining engineering, and recently retired from the Department of Defense after a 30 year career in Army Research, Development, Testing, and Evaluation.