Louisiana- -(Ammoland.com)- Here is some news you won't find in the mainstream media. Again this week, responsible gun owners defend themselves and the people they love.
Self-defense instructor Andee Reardon joins the Self Defense Gun Stories Podcast to look at three new examples. Were these gun owners lucky, or were they trained and prepared?   What can we learn from their experience? Listen and find out. (13 minute podcast)
All three victims survived lethal attacks because they had a gun.
You are an older couple.  It is a few minutes before 7 on a Friday morning. You're getting out of bed when you hear a loud crash from the back of your home. Someone has broken through the back door. Both of you grab your guns. You walk toward the sound and shout for the intruder to leave. The intruder has a rifle in his hands, and you shoot him.
He turns to leave, and so do you. You call police.
You and your wife are driving into Texas.  You notice lights and sirens behind you.  You pull over onto the shoulder and stop your truck. A car pulls up behind you. The car appears to be on fire.  The driver of the car opens his door and then jumps into the back of your truck. Now the police cars are pulling to a stop all around you. Your wife is still in the seat beside you. You get out of your truck, present your firearm and hold the fugitive for the few seconds until police arrive.
The is arrested for evading arrest in a motor vehicle,aggravated kidnapping, assault on a police officer and for traffic violations.
You're working in a auto shop. You hear shots coming from the parking lot behind the shop.  You're carrying. So is your manager.  Your manager goes into the back lot and shoots at the attacker. Now the attacker chases the manager back into the store. You shoot at your attacker and place two shots on target. The attacker stops.
Other employees are injured.  One is killed.  Neither you nor your manager are hit.
Listen to hear the full story.  Each episode is available to stream or for download.   You can also download the podcast to your phone from iTunes, Stitcher, and Google Play.  Put us in your pocket each week for free.
---
About Rob Morse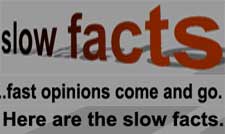 Rob writes about gun rights at Ammoland, at Clash Daily and on his SlowFacts blog. He hosts the Self Defense Gun Stories Podcast and co-hosts the Polite Society Podcast. Rob is an NRA pistol instructor and combat handgun competitor.