Opinion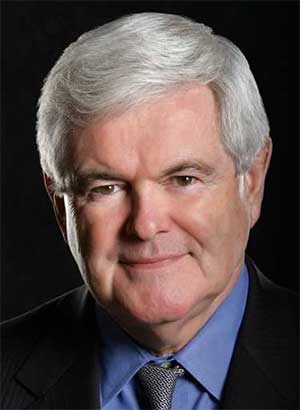 USA – -(Ammoland.com)- The excitement over passing the Tax Cuts and Jobs Act overshadowed the extraordinary National Security Strategy report released on Monday.
Just as the first comprehensive tax cut bill in 31 years marked a milestone in resetting national economic strategy, the National Security Strategy report is a milestone in resetting America's approach to national security and foreign policy.
The December 18 2017 speech by President Trump (VIDEO ABOVE) highlighting the National Security Strategy was the culmination of eight months of hard work by National Security Advisor H. R. McMaster, Deputy National Security Advisor for Strategy Dina Powell, and Deputy Assistant to the President Dr. Nadia Schadlow.
This strategy paper is especially necessary because President Trump campaigned on, and is now executing, a revolution in how America interacts with the world.
The elite consensus since 1990 has been that the United States is helping develop a New World Order. This new world order was to come from lawyers and diplomats.
Engaging in endless multilateral conferences and reaching agreements that limited sovereignty and had nations reporting and answering to the international bureaucracy. It was a dream world for elitist academics who saw themselves as the all-knowing international bureaucrats, whose careers would be spent "taming" sovereignty with the higher moral order of globalism.
Candidate Trump won the Republican nomination over 16 other candidates by understanding and giving voice to a growing consensus that globalism subordinated America to foreign bureaucrats, that multilateral trade deals hurt America, and that other countries were using American lives and American money to achieve their own goals.
The bipartisan elites in foreign policy and national security were appalled and enraged that some billionaire businessman would have the audacity to challenge their 26-year consensus. They were shocked to watch him actually implement his commitment to refocusing national security and foreign policy around American interests.
Where the bipartisan elites had wanted to put globalism first and make the American economy and the values and interests of the American people secondary to this larger multinational system, President Trump began transforming his campaign rhetoric into official government policy.
If you had said in December 2015 that in two years we would be in the early stages of a revolution in national security and foreign policy, the elites would have thought you were completely out of touch with reality.
Yet consider the first year of the Trump presidency:
The new president pulled out of the Trans-Pacific Partnership (TPP) negotiation on trade.
While having dinner with President Xi Jinping of China, President Trump excused himself to announce an airstrike on Syria by 59 Tomahawk cruise missiles in response to Syria using chemical weapons. (Contrast this decisive action with Obama's supposed red line in Syria, which carried no action or consequences when the line was crossed).
The President pulled out of the Paris Agreement, arguing it undermines American jobs.
President Trump refused to certify that Iran was keeping its side of the nuclear arms agreement.
Unlike his two predecessors, who had campaigned in favor of Jerusalem as the capital of Israel but then broke their word and refused to move the embassy, President Trump kept his word, despite overwhelming global pressure against him.
President Trump has dramatically increased the pressure on North Korea and is clearly preparing military options, if needed.
Even this week, the President instructed the Secretary of Defense and Secretary of the Interior to develop a strategy to break the Chinese and Russian efforts to control rare minerals that are needed for modern technology.
President Trump's much more assertive presidency is having an impact. The Chinese have greatly increased their pressure on North Korea.
Leaders from more than 50 Arab and Muslim nations came to Riyadh, Saudi Arabia for the Arab Islamic American Summit to create a counterterrorism center and ally with the United States.
Because the Saudi Arabians trust President Trump (while having deeply distrusted President Obama for eight years), the Crown Prince has launched a revolutionary effort to modernize and open Saudi society.
President Trump's reliance on Secretary Mattis and the professional military has led to the destruction of ISIS as a territorial power, at a remarkably low cost to America. This has been almost completely ignored by the elite media.
After complaining and grumbling, the members of the North Atlantic Treaty Organization (NATO) have begun to increase their financial commitment to defense (something which Presidents George W. Bush and Barack Obama were unable to achieve).
Beyond immediate actions, it is clear the Trump Administration is going to make economic growth and technological development key parts of its approach to national security.
The efforts to develop maximum American energy resources also has a national security component. The opening of Alaskan oil resources this week fits perfectly with the National Security Strategy report.
Trump 2018 National Security Strateg
The new commitment to American leadership in space is another significant part of that National Security Strategy.
President Trump has consistently articulated the shift away from globalism in favor of American interests during his campaign. He did this in his inaugural address, in his speeches in Warsaw and at the United Nations – and this week at the Ronald Reagan Building and International Trade Center. The National Security Strategy report puts the President's actions into a larger context of planned change from the recent past.
It is well worth reading and studying.
Your Friend,
Newt
P.S. Copies of Callista's new children's book, Hail to the Chief, and my new book Understanding Trump are now available
About Newt Gingrich
Newt Gingrich is well-known as the architect of the "Contract with America" that led the Republican Party to victory in 1994 by capturing the majority in the U.S. House of Representatives for the first time in forty years. After he was elected Speaker, he disrupted the status quo by moving power out of Washington and back to the American people.
Gingrich Productions is a performance and production company featuring the work of Newt Gingrich and Callista Gingrich. Visit : www.gingrichproductions.com