MINNEAPOLIS, Minn. -(Ammoland.com)- Viridian Weapon Technologies has released a new episode of "Just the FACTs," featuring Armed American Radio host Mark Walters.
In the eighth episode, Walters discusses the realities of personal protection, what really happens once the trigger is pulled and what law-abiding citizens can expect in the aftermath.
Like all "Just the FACTs" episodes, the interview was filmed with FACT Weapon-Mounted Cameras (WMC).
An outspoken supporter of the Second Amendment, Walters is a nationally syndicated radio host, author, magazine columnist, speaker and activist.
Walters is a regular contributing editor for Concealed Carry Magazine and has co-authored two critically acclaimed books, "Lessons from Armed America" and "Lessons from Unarmed America." He also hosts two national radio shows that focus on exposing the plights of citizens' rights to bear arms.
"Being ready to defend yourself is critical, and Mark is someone who really gets it," said Viridian President and CEO Brian Hedeen. "His personal experiences have shaped his outlook on personal defense and made him keenly aware of the dangers of complacency. For those who carry daily for personal protection, this segment is a great refresher on the significance of being alert, aware and prepared. Mark emphasizes that it's not paranoia to visualize what may come your way. It's simply preservation."
Viridian's "Just the FACTs" series was filmed during the NRA Annual Meetings in April 2017 with multiple FACT WMC cameras. Each segment features well-known industry leaders and manufacturer representatives.
Topics range from personal protection, concealment and the Second Amendment to new products, market trends and current events. Each video has an "In the Chamber" side-bar graphic which outlines the topics covered.
Viridian's proprietary INSTANT-ON technology powers the FACT WMC cameras, and more information is available at ViridianWeaponTech.com/FACT. Additional episodes will be released on a regular basis and can be found on Viridian's YouTube channel.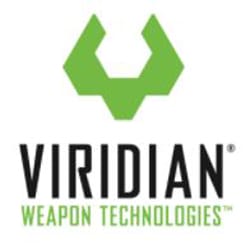 About Viridian Weapon Technologies:
Headquartered in Minneapolis, Minnesota, Viridian Weapon Technologies is devoted to applying cutting-edge technology to design compact, powerful self-defense products for the civilian, military and law enforcement markets. Viridian is the leader in weapon-mounted technology and responsible for a number of firearm innovations including green and red laser sights, LED weapon-mounted illuminators and several shooting accessories including the Tacloc Holsters. Viridian products are designed and built in the USA.
More information is available at on their website.