MINNEAPOLIS, Minn. -(Ammoland.com)- Viridian Weapon Technologies has released a new episode of "Just the FACTs," featuring competitive pistol shooter Sarah Cade.
In episode 11, Viridian sits down with Cade to discuss her background, Minnesota gun laws, advocacy, effective debating tactics and more. Like all "Just the FACTs" episodes, the interview was filmed with FACT Weapon-Mounted Cameras (WMC).
Cade is a competitive pistol shooter and a volunteer Team Leader for the Minnesota Gun Owners Caucus. She has been involved in the shooting sports for the past five years and is an active supporter of the Second Amendment.
Since being introduced to the sport, Cade has become involved in local advocacy groups and conducts informal debates on her personal social media pages.
"Sarah offers a unique and refreshing perspective on debating gun rights," said Viridian President and CEO Brian Hedeen. "A relative newcomer to the shooting sports, Sarah proves that you don't need to have a lifetime of firearms experience to defend the Second Amendment. In this episode of 'Just the FACTs,' viewers will learn some of Sarah's personal debating strategies and hear how these tactics have even helped influence legal decisions."
Viridian's "Just the FACTs" series was filmed during the NRA Annual Meetings in April 2017 with multiple FACT WMC cameras. Each segment features well-known industry leaders and manufacturer representatives.
Topics range from personal protection, concealment and the Second Amendment to new products, market trends and current events. Each video has an "In the Chamber" side-bar graphic which outlines the topics covered.
Viridian's proprietary INSTANT-ON technology powers the FACT WMC cameras, and more information is available on their website.
Additional episodes will be released on a regular basis and can be found on Viridian's YouTube channel.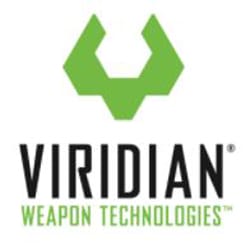 About Viridian Weapon Technologies:
Headquartered in Minneapolis, Minnesota, Viridian Weapon Technologies is devoted to applying cutting-edge technology to design compact, powerful self-defense products for the civilian, military and law enforcement markets. Viridian is the leader in weapon-mounted technology and responsible for a number of firearm innovations including green and red laser sights, LED weapon-mounted illuminators and several shooting accessories including the Tacloc Holsters. Viridian products are designed and built in the USA.
More information is available at on their website.