Beach, Fla. –-(Ammoland.com)- Century Arms, North America's premier AK manufacturer, is pleased to announce the hiring of Bill Barrett to the role of VP Firearms Accessories.
Bill has worked in the firearms industry for the past twenty years and has a deep passion for it. He brings accessory experience, along with a proven track record of success, creative development and program execution.
Bill's chief accountability will be the creation, growth and profitability of a firearm accessories division for Century Arms. In addition, he will collaborate with all areas of Century to support the development of new products. This will be invaluable in meeting the goals and objectives of our business.
To stay updated on the latest and greatest from Century Arms, please visit www.centuryarms.com and follow us on Facebook, Instagram, Twitter, and Youtube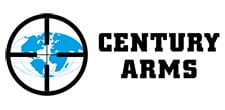 About Century Arms
Born over 50 years ago with its roots in the surplus business, Century Arms has an extensive history of providing unique and affordable products to the American Collector, Hunter, and Target Shooter. That tradition is carried on today, with a state of the art manufacturing facility located in the U.S.A, as the company continues to offer unique, innovative, and quality products to the U.S. Consumer and U.S. Government.
For additional information on Century Arms, visit www.centuryarms.com.