USA -(Ammoland.com)- The Pennsylvania Game Commission's Bureau of Wildlife Management has a new director.
Matthew Schnupp, who for 10 years served as chief wildlife biologist and research liaison for the 825,000-acre King Ranch, in Kingsville, Texas, started in the position today.
Schnupp fills a position left vacant when former bureau director Wayne Laroche was appointed the agency's special assistant for chronic wasting disease response.
Schnupp, who was born and raised in Wheeling, W. Va., said he developed his love for the outdoors by hunting deer, squirrels, and pheasants in Washington and Greene counties.
He said he's honored to get back to his roots as part of the Game Commission, serving citizens by heading up the bureau responsible for managing the state's 480 wildlife species.
"In Pennsylvania, hunting and trapping always have gone hand in hand, and I'm proud to work alongside so many people focused on carrying that rich tradition through the generations," Schnupp said.
Game Commission Executive Director Bryan Burhans said Schnupp is passionate about working for wildlife, and he's a credit to the agency.
"I'm very excited to work alongside such a charismatic individual with heartfelt drive for wildlife conservation," Burhans said. "Wildlife management is at the foundation of the Pennsylvania Game Commission's mission and, under Matthew's leadership, the Bureau of Wildlife Management – and the agency as a whole – will accomplish amazing things."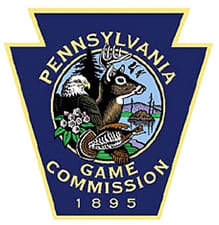 Through his career, Schnupp has worked with an array of game, nongame and threatened and endangered species, and his work has delved into diseases like chronic wasting disease.
He has experience working with state and federal employees, politicians, researchers, nonprofit organizations, hunters and trappers.
Carter Smith, executive director of the Texas Parks and Wildlife Department, said Schnupp is certain to fit in well working with Pennsylvania's hunters and trappers.
"Not only is Matthew a deeply talented wildlife biologist, but he is a gifted communicator who interacts and relates well to sportsmen, landowners, and outdoor enthusiasts from all backgrounds," Smith said. "In his conservation work in Texas, both on and off the King Ranch, he made quite an impact. I have no doubt Matthew will be a tremendous asset for the wild things and wild places of Pennsylvania."
R. David Yeates, chief executive officer for the Texas Wildlife Association, shared in the sentiment.
"Dr. Schnupp excels at absorbing complex issues then balancing solutions with landowners, wildlife resources, and other stakeholders," Yeates said. "He has been an enormous asset to the broader wildlife community here in Texas. Our loss is certainly Pennsylvania's gain."
Schnupp is a certified wildlife biologist with Ph.D. and M.S. degrees in wildlife science from Texas A&M University-Kingsville, and a bachelor's degree in wildlife and fisheries management from West Virginia University. In addition to his work at King's Ranch, he served as an adjunct professor at Texas A&M University-Kingsville.
Schnupp spends his free time enjoying the outdoors with his wife Jessica and their two kids.