Lyons Falls, NY – -(Ammoland.com)- Otis is excited to announce its new products for 2018. These products will debut at the 2017 Shooting, Hunting,Outdoor Trade (SHOT) Show on January 23-26, 2018 in Las Vegas, NV.
Leading the lineup is Otis Mission Critical MC-10 Cleaner & Lubricant. When failure is not an option, it provides the utmost protection for firearms and withstands extreme conditions and will not freeze, burn or carbonize. This high performance synthetic firearm cleaning & lubricant is recommended for use on any metal on metal contact points, such as slides, slide rails, bolt/bolt carriers and actions. It includes 1 fluid ounce spray bottle of cleaner, 1 fluid ounce spray bottle of lubricant and a microfiber gun cloth and retails for $29.99.
Also new for 2018 is the Otis Metal Defense Bore Stick. Available in rifle, pistol and shotgun configurations, it is composed of VCI, a corrosion inhibitor and protects firearms from rust and corrosion for up to two years. It is inserted in the barrel of the gun, features a plug to cap the muzzle and creates a protective barrier on the metal surface. Single packs are available for $4.99 and two-packs retail for $6.99.
Extending the line of cleaning fluids offered, Otis introduces a Foaming Bore Cleaner. The expanding foam easily cleans the bore of any rifle, pistol or shotgun. Available in a 3 ounce aerosol, it retails for $9.99.
Otis has added onto its ever popular PATRIOT Series cleaning kits, launched in 2017. New this year, the PATRIOT cleaning kit will be available in 6.5mm. It retails for $19.99.
"We have an aggressive new product offering to kick off the year. We recognized the need for some of these items in the marketplace and we'll continue to churn out more and more new products as we have a renewed focus on our customers and their needs," remarks Ron Markle, director of product development and portfolio management."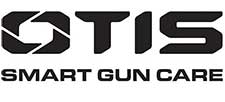 About Otis Gun Care Systems
Otis Technology is known for manufacturing the most advanced gun cleaning systems and accessories available. The superior Breech-to-Muzzle® design combined with unmatched quality has positioned Otis as the gun care system of choice with the US Military. Otis Technology is SMART GUN CARE.